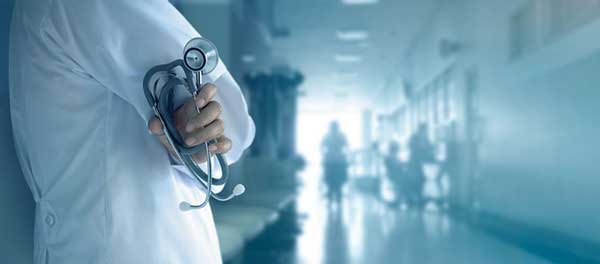 June 10, 2016 | Bobby Morton, PhD
Technology is seen as being helpful and even essential to practice effectively in an increasingly complex health care environment. The promise of technology in health care is that it will improve communication, increase collaboration, support clinical decision making, and improve outcomes. In nursing, there is no argument that technological advances such as the electronic health record, cardiac monitors, smart IV pumps, and barcode medication administration systems have enhanced our ability to care for patients and achieve positive outcomes.
Telehealth is one of many new initiatives inundating health care, and it could fundamentally change the way that health care is delivered. The federal Health Resources and Services Administration defines telehealth as:
"The use of electronic information and telecommunication technologies to support long distance clinical health care, patient and professional health related education, public health and health administration."
Telehealth is not synonymous with telemedicine. Telemedicine is used when referring to traditional clinical diagnosis and monitoring that is delivered by technology. The term telehealth is much more inclusive and is commonly used to describe a wide range of diagnosis and management, education, and many other related fields of health care.
Telehealth practices have been slow to find their place in the mainstream of health care delivery. The 2015 National Nursing Workforce Survey results reveal that the majority of nurses (51.2%) report not utilizing telehealth. However, the survey did show that 10.6% of nurses did utilize telehealth for more than half of their workday.
There is scattered knowledge about telehealth causing uncertainty about its application. This lack of understanding can result in a lack of support from frontline staff which can hamper successful implementation of telehealth services. Nurses have voiced their concerns about how utilizing telehealth may impact their relationship with their patients and change their roles in providing care. Conversely, health care consumers have displayed positive attitudes towards receiving their care through telehealth services. As telehealth evolves and becomes more of a viable option for consumers, nurses will be in an ideal position to become champions of change. This will require a greater understanding of telehealth and acknowledgment of its impact on nursing practice.
A major promise of telehealth is to increase access to care. In 2010, The United States Census showed that approximately 19.3% of Americans lived in rural areas. It has been estimated that 80% of America's rural areas are medically underserved; resulting in decreased access to care and an overburdening of those health care services which do exist. Access to health care for many involves traveling great distances and may require spending the entire day away from home, family, and work only to spend 15 to 30 minutes in front of their provider. If specialty care is needed, patients will often have to travel to metropolitan areas. Accessing care is more problematic for patients with chronic illness as they often have difficulty traveling.
Additionally, the rural poor and underserved are limited in seeing providers due to a lack of public transportation options.
Telehealth has been successfully applied to many areas of health care such as the monitoring of COPD and CHF patients to reduce exacerbations leading to hospitalizations, the management of diabetes resulting in improved glycemic control, and providing specialty consultations for nursing home residents.
Psychiatric/mental health care is one area that is well suited to the use of telehealth. The basis for this type of care is therapeutic communication and the development of therapeutic relationships which generally does not include or require physical interventions or physical contact. Collaboration with primary care providers can accommodate any need for hands on assessment or obtaining monitoring lab work. For mental health applications, a meta-analysis of recent studies has shown no significant difference in treatment outcomes or in patient satisfaction when comparing face-to-face visits with telehealth encounters.
In its early incarnations, telehealth utilized specialized telecommunication hardware and complicated networks. This represented a major time commitment, great expense, required huge amounts of operational support, and had been a major barrier in implementing telehealth services. Today, with the advent of Web 2.0 and cloud-based applications, the ability to practice via telehealth can be achieved in an afternoon.
That being said, an important distinction to be made is that telehealth is not just an existing technology that is out there waiting to be utilized; it is an evolving paradigm in health care. Key nursing concepts and ideas in supporting nurse care roles need to be explored. Nursing competencies and clinical pathways for providing care via telehealth in all nursing practice settings need to be developed and training programs implemented. Inclusion criteria for telehealth services have arguably been too restrictive. A telehealth option should be made available for patients wherever possible. Nursing should expand the practice of patient advocacy to identifying those patients who would be appropriate for receiving telehealth services and provided referrals.
Telehealth is evolving and has great promise to enhance patient access to safe quality care. Nurses are in a unique position to usher in this new modality for providing patient care.

Dr. Morton is a faculty member at Purdue Global. The views expressed in this article are solely those of the author and do not represent the view of Purdue Global.