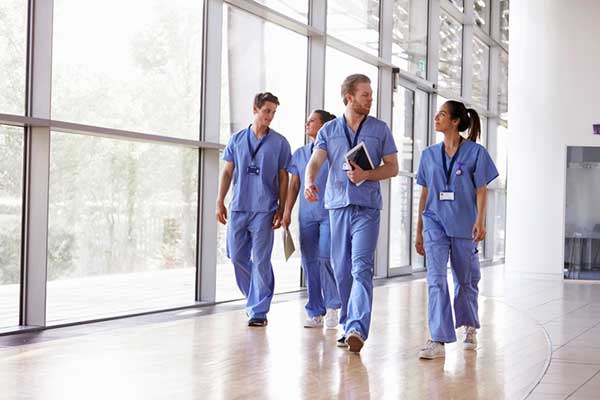 August 13, 2015 | Purdue University Global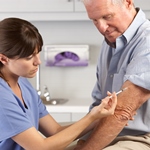 When deciding whether to pursue a nurse practitioner (NP) degree or a physician's assistant (PA) degree, it's important to not only consider education requirements, but also to keep in mind one's personal goals and individual strengths.
"While their roles may seem outwardly similar, a nurse practitioner and a physician's assistant have differences in educational paths, treatment perspectives, and even job potential in today's health care community," said Michele N. Pedulla, DNP, ARNP, CPNP-PC, graduate faculty member, Purdue Global School of Nursing.
Education Requirements for a Nurse Practitioner and Physician's Assistant
While each career path generally requires a master's degree, coursework will differ greatly between a PA and an NP. While the PA will be studying a pre-med curriculum in classes, NP candidates study advanced nursing theory, focusing on a more holistic approach to health care. Most NPs have had previous nursing careers, choosing to continue school while working or perhaps gaining some experience and then enrolling in school full time. "Real-world RN experience is an essential element to a future nurse practitioner and can help in identifying specialty areas of interest for that individual," said Pedulla. In the case of the PA, there is more opportunity to pursue programs which offer connected undergraduate and graduate work without demanding a break for work experience.
State licensing and federal nursing certifications for NPs, as well as PA licensing requirements are mandatory in most cases. It's important to research independently the requirements in your state.
Treatment Perspective
Both educationally and in practice, NPs tend to follow a patient-centered model of treatment, psychosocially dealing with illness rather than simply medically treating a situation. This includes taking into consideration a person's lifestyle, relationships, access to health care, etc. when determining available and best treatment options. NPs counsel and educate patients on the effects their condition and treatment may have on them and their loved ones. NPs focus on preventative care for patients, in many instances circumventing a crisis. On the other hand, PAs follow a more disease-centered model, focusing on the biologic or pathologic components of health. Working on health care teams with physicians and other providers, the PA can specialize in areas that include emergency medicine, orthopedics, and general surgery.
Opportunities in the Job Market
When it comes to day-to-day practice, one of the most noticeable differences between an NP and a PA is that NPs can practice independently in some states, while PAs work under the guidance of a supervising physician. In this way, depending on location, an NP degree can offer the option of greater independence. Due to this autonomy, an NP could work in many different and diverse settings such as schools, mental health clinics, geriatric facilities, and women's health practices. In addition, positions may be available for NPs in health promotion, disease prevention, counseling, and health education.
According to the Bureau of Labor Statistics, there are currently more NPs in the United States than PAs, and median wage expectations are similar. "Due to the Affordable Care Act, a greater need is expected for both PAs and NPs as these are the health professionals on the front line taking care of people," said Pedulla.*
Personality Traits for a Nurse Practitioner
"For all kinds of nursing careers and degrees, personality and temperament are crucial," said Pedulla. Pedulla recommends assessing the related skills below to see if an advanced nursing degree is a good fit for you:
Good listener
Caring individual
Inner strength
Open to a holistic approach to health
Desire to help people
Whether working as a PA or an NP, Pedulla says it is essential to understand the personal commitment these professionals give to patient care. "I tell my students to ask themselves, 'Did I take care of that individual as I would want my own child treated?' " said Pedulla. "Although it can be exhausting, these professions are, in my opinion, some of the most rewarding careers in the health care industry."