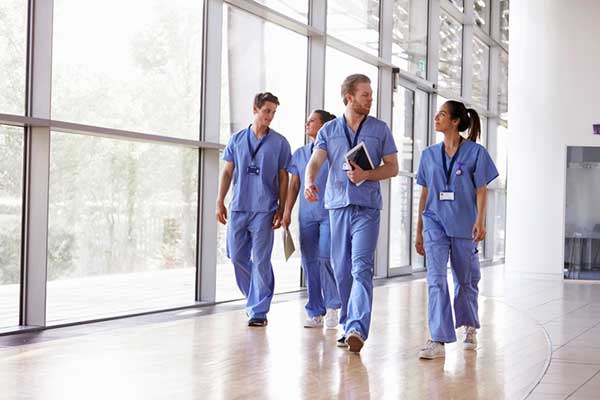 March 17, 2015 | Purdue University Global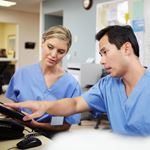 Changing health care in the United States means that nursing roles must evolve to serve a broader patient base. As the need for primary care providers swells due to health care reform, the need for different types of nurses, especially those with a Doctor of Nursing Practice (DNP) degree is also expected to increase.
Here's a look at a snapshot of the types of nurses with emerging roles in today's health care industry.
This is a great time to follow your dream of becoming a nurse, or to start working to attain a higher degree in the nursing profession in order to advance in your career.*
Nurses have come a long way in establishing their knowledge and importance in the medical field. That reputation is increasing even more with the recent launch of the Affordable Care Act, as those who have recently qualified for health insurance seek primary care providers.
There are so many different levels of nursing, and various requirements necessary to reach each level. It can be confusing, especially if you're new to the field or considering a career in nursing.
Following is a look at the various types of nursing positions, their responsibilities, and the education that can help you attain them:
Licensed Practical Nurse (LPN) - Often thought of as a hybrid, the LPN works under a registered nurse, stepping in and providing care where needed. While the LPN generally cares for stable patients, in some states, they can dose medication and provide care for critical patients (ventilator dependent). Home health care creates a lot of employment opportunities for the LPN.
Registered Nurse (RN) - To become an RN, an associate's degree, Bachelor of Science in Nursing (BSN) or an accelerated equivalent must be earned. An RN doses medication, administers IVs, tracks patients' changing statuses, and assists doctors. The role is very hands-on. RNs provide care in hospitals, doctor's offices, home health care services and nursing care facilities; work in correctional facilities and schools; or they serve in the military. The RN can work toward a Master of Science in Nursing (MSN) to obtain more responsibility and upward mobility in the field.
Nurse Practitioner (NP) / Advanced Practice Registered Nurse (APRN) - Nurse practitioners are licensed to do everything an LPN or RN does, plus in most states they can write prescriptions and see patients without a doctor present. A Master of Science in Nursing (MSN) is the minimum requirement to start an NP program, and NPs graduate with a specialized degree of their choice (pediatrics, family medicine, gerontology, etc.). NPs might work in a hospital or in a doctor's office seeing patients and making diagnoses. They also may work in clinics, managed care organizations and hospitals. Some NPs even have their own private practices.
In anticipation of health care reform, the AACN (American Association of Colleges of Nursing) is working to require that all nurse practitioners hold a Doctor of Nursing Practice (DNP) degree. A DNP is designed to make nurses even more independent to provide care without a doctor's supervision. According to an editor at Nursing Link, "there are other reasons to get this relatively new degree. In the past, advancing in a nursing education meant stepping away from the bedside. The further you climbed up the academic ladder, the further you retreated from hands-on clinical care. But increasingly, nurses and others are recognizing the value of having highly educated nurses in clinical practice. That's why the DNP was created."
Overall, nursing roles have made huge strides in recent years, with even bigger advances since the new health care reform. The various type of nurse has changed, and the field of nursing is rising to the occasion and proving to be a healthy career path for employment - with no signs of slowing down any time soon!
Your Path to Success Begins Here
---
Learn more about online programs at Purdue Global and download our program guide.
Request Information
Your Path to Success Begins Here
---
Learn more about online programs at Purdue Global and download our program guide.
Request Information