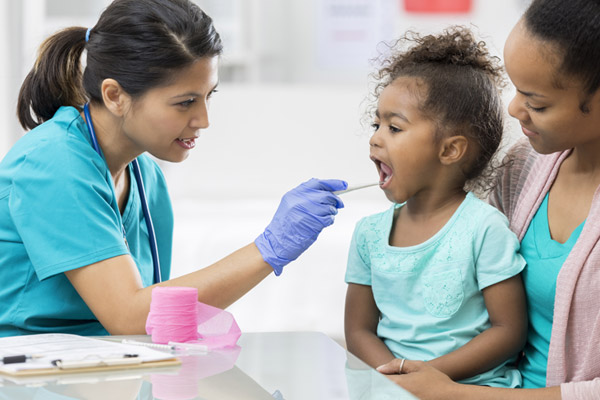 September 30, 2015 | Purdue University Global
Laura Shenkman, MSN, APRN, FNP-BC
Laura Shenkman has been a nurse for 35 years. She earned her Master of Science in Nursing and is board certified as a family nurse practitioner (NP). She and her husband live on the coast of North Carolina. Laura works full time at a local primary care clinic, the Pender Alliance for Teen Health (PATH), a nonprofit organization and a partner with the Pender County Health Department. Located in a poor, rural county of North Carolina, the clinic is a comprehensive integrated care center that serves area students (from preschool through high school), their parents, and staff.
"PATH is such a necessary part of the community," Laura says. "Most of the parents work full time, and being out here in such a rural area makes it challenging to get access to care. In fact, the closest physician is 45 minutes away."
Serving as the only nurse practitioner on staff, Laura works at the PATH clinic from 7:30 am-3:30 pm Monday through Friday. (The clinic is open when school is in session. When school is out, Laura works out of the Burgaw County Health Department). The clinic also employs a licensed practical nurse (LPN) who assists in patient care, and each school also has its own school nurse.
Laura's responsibilities include providing preventative and sick care for the adults and children, aiding with everything from immunizations to school and sports physicals, disease screening, and medical management of medicine (asthma and ADHD).
In addition, Laura oversees all of the county's school-based health programs using telemedicine. All of the district's three county schools have a telemedicine computer, and when the school nurses contact Laura she is able to diagnose and treat those students who are farther away and may not have any other access to care.
PATH also serves the area's migrant farm workers, and opens specifically for them on Thursday evenings March through August from 4:00 pm to 9:00 pm. Laura sees approximately 25 patients on those busy nights.
"I'm often asked what the difference is between an NP and an RN," Laura says. "It is a world of difference. As an NP, I am able to work independently. I do not depend on a physician. I can provide patients with the entire circle of care. I see, assess, and treat patients, and I can prescribe medication. To me, this is extremely empowering and fulfilling."
In addition to her work at the clinic, Laura also is a full-time program lead and a professor in Purdue Global's nurse practitioner program. She also facilitates several master's-level courses. She's currently facilitating Introduction to Primary Care, Advanced Practice for Clinical Nurses, and Primary Care Across the Adult Age. In the evening, Laura facilitates her Purdue Global courses, leading discussions on forums, interacting with students, and grading assignments.
"In both my work as an NP and my role as a professor and program lead at Purdue Global, I feel like I am doing something every day that makes a difference in people's lives," Laura said, "from providing affordable care to the community to teaching and helping our future generation of nurses. They all inspire me in so many ways!"
As busy as Laura is with her patients and her teaching, she is able to maintain a work-life balance; she enjoys spending time with her husband, her four adult children, and her three grandchildren.