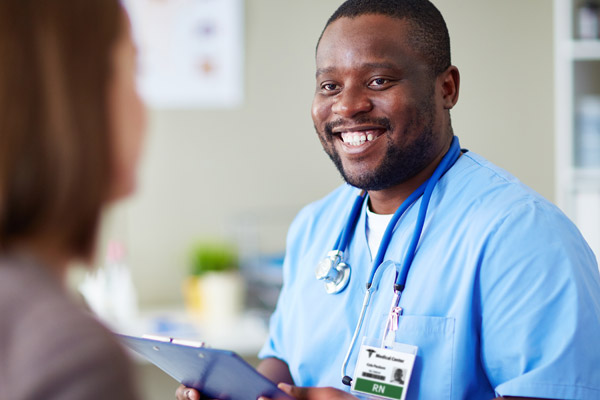 March 16, 2016 | Michele N. Pedulla, DNP, ARNP, CPNP-PC
Certification is not a new concept, and nurses have been offered certification in specialty areas since the mid-1970s. A distinct difference between licensure and certification is that, in most cases, licensure is required while certification is voluntary.
While it takes a high degree of self-motivation to pursue a certification, the benefits can be many.
Benefits of Certification
Nursing certifications reflect a level of competence and commitment that enable nurses to provide the best possible care to patients. Certifications not only improve patient safety but also inform the public that the certified nurse has mastered specialized knowledge (Williams & Counts, 2013). It affirms the dedication to the profession while validating advanced knowledge and skills essential for the growing needs of the community. Furthermore, the relationship between certification and Bachelor of Science in Nursing (BSN) or higher prepared nurses has been demonstrated to improve patient outcomes (Kendall-Gallagher, Aiken, Sloane, & Cimiotti, 2011).

Choosing a position that embraces the importance of education and certification leads to increased job satisfaction (Wyatt & Harrison, 2010), which is a major factor in retention in the role and the profession. Increased self-worth, altruism, and caring—all elements that echo the essence of nursing—are added benefits of certification, as are the increased sense of confidence and empowerment achieved.
Choices Abound
There are several organizations that offer certifications as a way to raise industry standards. These certification credentials are nationally recognized, valid in any state, and accepted across health care institutions and settings. For example, the American Nurses Credentialing Center (ANCC) certifies specialties such as Faith Community Nursing, Pediatric Nursing, and Psychiatric-Mental Health Nursing, as well as Acute Care Nurse Practitioner (NP), Pediatric Primary Care NP, and Family NP.

Today there are more than 20 different RN certifications offered, including nurse executive, informatics, pain management, and public health nursing, ¬¬to name a few. APRN certification examinations are available for each of the specialties, including over 10 nurse practitioner examinations and at least five clinical nurse specialist examinations.

Choosing a certification should begin with self-reflection and an assessment of the career path you would like to follow. For example, if you see yourself as a nurse who loves to work with children, a pediatric specialty certification, either at the RN level or the NP level, may be right for you. Looking inside yourself will allow you to find your passion, your calling for YOUR specialty.
Getting Certified
Pursuing a certification is becoming ever more convenient for working nurses thanks to a growing number of educational resources and opportunities. For example, in addition to our online Master of Science in Nursing and Doctor of Nursing Practice programs, the Purdue Global School of Nursing offers four different graduate certificates that include adult-gerontology nurse practitioner (offered in select states), family nurse practitioner (offered in select states), executive leader, and nurse educator. Online education can provide a practical and effective path to specialization. Keep in mind that it is your responsibility to obtain and understand the requirements of certification, state board, or national board licensing exams specific to your location and the certification or licensure you seek to function in your professional role. Such requirements may change during the course of the academic program.
Once you have met eligibility requirements for certification, you will need to pass a certification exam. Nursing certifications also require periodic renewal to affirm the continued high level of knowledge achieved through certification. It is a worthy pursuit, one that will lead you on a path of lifelong learning.

Article originally published in Advance for Nurses.