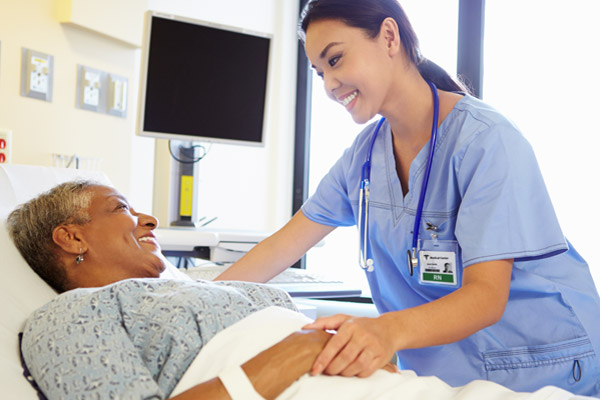 April 25, 2016 | Purdue University Global
What You Should Know
The idea of nurses serving in advanced practice roles is nothing new. Florence Nightingale herself worked in several capacities that would today be considered advanced practice roles.* But the important work of formalizing education, credentialing, and consistent title designations across all 50 states has been much more recent, and still in progress. Can you name the four designated roles for APRNs and describe what they do? For most patients, and even many health care professionals, the answer is probably no.
To better define the important roles that APRNs play, the National Council for State Boards of Nursing (NCSBN) Campaign for Consensus is working to create greater uniformity in education, training, and certification. At Purdue Global School of Nursing, we support this important work and are doing our part with the "Know Your Advanced Practice RN" campaign.
Read on to get to know the roles of APRNs.†
Certified Nurse Practitioner. Certified nurse practitioners can choose to practice autonomously in specialties as wide-ranging as family practice, internal medicine, pediatrics, women's health and geriatrics. Education, training, and certification follow two distinct paths to prepare CNPs for practice in primary care or acute care settings. Regardless of setting, CNPs gain a range of clinical skills that include diagnosing and managing acute and chronic conditions; ordering and interpreting laboratory and imaging studies; prescribing medication; and educating and making appropriate referrals for patients and families.
Clinical Nurse Specialist. If you're a nurse who excels at seeing the big picture, a clinical nurse specialist career could be right for you. You gain the skills to integrate and improve patient care and outcomes across the health care spectrum. A CNS career also empowers you to promote the field of nursing, champion evidence-based practices, and prevent illness and risky health behaviors in a variety of patient populations.
Certified Registered Nurse Anesthetist. When you become a CRNA, you provide anesthesia care for people of all ages. You could choose to work in a hospital, pain management center, private physician office and many other settings. You can also apply specialized skills to help a wide variety of patients who require invasive medical procedures, from the relatively healthy to those with life-threatening injuries or illnesses.
Certified Nurse Midwife. In addition to assisting in childbirth, registered nurses who become certified nurse midwives provide women with a full range of primary health care services. These advanced nurses provide gynecologic, family planning, preconception, prenatal, postpartum, and newborn care and services. Many even treat the male partners of their female clients for STDs and reproductive health issues. Similar to CRNAs, certified nurse-midwives can choose to work in a variety of settings, including in homes, birth centers and public health clinics.
It's important to research the specific educational and certification requirements for these roles.
Awareness of APRN Roles
Better education about the role of APRNs is more important than ever given the expanding roles created by health reform initiatives such as the Affordable Care Act, and the need for more nurses with advanced degrees and training to help address the shortage of primary care providers in many areas.
Campaign for Consensus goals include increasing awareness of the essential and growing roles that advanced nurses play in patient care, and how they drive continuous improvement in health care delivery throughout the United States.
Purdue Global School of Nursing
Purdue Global offers a Master of Science in Nursing, adult-gerontology and family nurse practitioner focus areas, as well as a Doctor of Nursing Practice. For information about education at Purdue Global School of Nursing to help you prepare for a career as an adult-gerontology or nurse practitioner, click here.‡