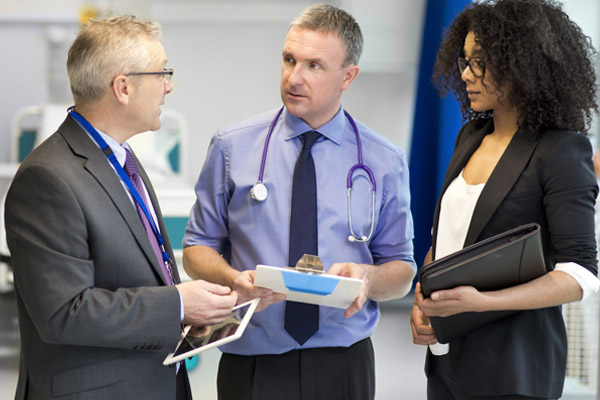 October 23, 2018 | Purdue University Global
October 23, 2018 | Purdue University Global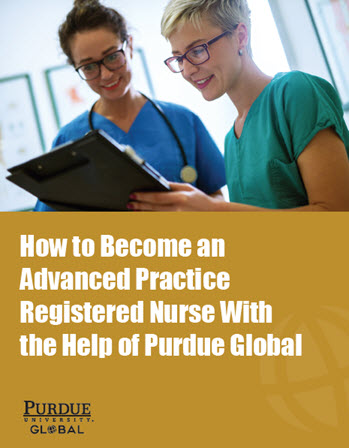 Do you want to become an APRN?
An advanced practice registered nurse (APRN) is a registered nurse who has earned a master's degree, a post-master's certificate, or a doctor of nursing practice (DNP). APRNs are in high demand, too—the U.S. Bureau of Labor Statistics projects that employment of APRNs will grow 31% from 2016 to 2026, much faster than the average for all occupations.
If you're already working as a registered nurse and you're interested in pursuing an advanced nursing degree, this ebook is for you. It highlights:
The benefits of earning such a degree
Program requirements, length of study, and career outcomes
The online advanced nursing degrees offered by Purdue University Global
Download the Ebook Today
If you wish to work in a more focused nursing practice with a higher degree of autonomy, becoming an APRN may be the next step. With the flexibility of online learning at Purdue Global, you can continue to work and meet your family obligations while going to school. Download the ebook to learn more about your options.
Your Path to Success Begins Here
---
Learn More About Online Programs At Purdue Global and Download Our Program Guide
Request Information
Your Path to Success Begins Here
---
Learn More About Online Programs At Purdue Global and Download Our Program Guide
Request Information