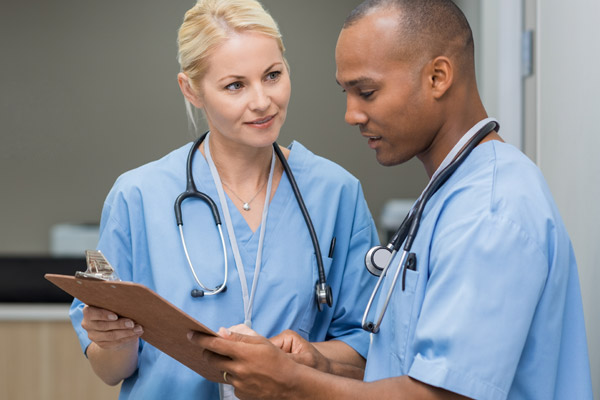 April 10, 2014 | Ludmila Battista, Faculty, Purdue Global College of Social and Behavioral Sciences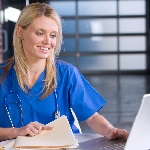 You've gone through nursing school and gotten your degree. You may even have years of experience in nursing and feel confident in your abilities. But there may come a time where you start considering whether going back to nursing school is right for you.
According to a 2012 study by the Robert Wood Johnson Foundation, there are several reasons nurses with associate's degrees may pursue more education. Reasons include living in a rural area, having a non-nursing work background, working in the intensive care or step-down unit, and working the day shift. Nurses who have bachelor's degrees said that holding more than one job, living in a non-rural area, working the day shift or voluntary overtime, or having lower intent to stay at the current employer were motivators to further their education.
There are other indicators as well. Here are three signs it's time to go back to nursing school.
You don't recognize new approaches.
Nursing takes a wide variety of skills, and relationship skills are especially valuable. "If you are a nurse and you have never heard of the terms motivational interviewing, reflective listening, appreciative inquiry or mindfulness, then you need to learn these skills that should be incorporated in your everyday care with your patients and relationships with others," says Lisa Murphy, national director of clinical education and training for Marathon Health.
With a new focus on patient-directed care, it's important for you to be familiar with such things as motivational interviewing and reflective listening. "All of these skills mentioned are a crucial component today in helping patient's charge of their own health by empowering them with knowledge, education and inspiration to make a lifestyle change that can positively affect the outcome of living a healthier and happier life," Murphy says. "These techniques are skills that will greatly enhance ... any nurse in their daily interactions with patients, colleagues and family members."

You want to provide better care.
According to a 2011 study, "The Effects of Nurse Staffing and Nurse Education on Patient Deaths in Hospitals with Different Nurse Work Environments," a 10 percent increase in the proportion of nurses with BSNs decreased patient death risk and failure to rescue by roughly 4 percent, even in hospitals with poor work environments. By contrast, decreasing nursing workload by 1 patient/nurse only reduced those odds where the work environment was already average or above-average.
Nick Angelis, author of "How to Succeed in Anesthesia School (and RN, PA, or Med School)," is a CRNA and MSN. He says wanting to learn more inspired him to go back to nursing school. "I was always fascinated by pharmacology and anesthesia and went back to become a certified registered nurse anesthetist because I wanted more control over patient care and realized there was so much more I wanted to learn," he says.

You just want to learn more.
Whether you want to learn more to build your career or simply for the joy of learning is up to you, but furthering your education is almost never wasted, nurses say. "Nursing is a very physical profession," says Susan Kieffer, RN, MSN/Ed., a nursing professor at Purdue Global School of Nursing. "You can literally be on your feet for 12 hours straight while running from room to room, lifting heavy equipment and patients. Every nurse knows that it may not be possible to maintain that level of physical exertion throughout a 40-year career. I believe that it is this fact that sends many nurses back to nursing school, knowing that they need to learn more and earn more credentials in order to move into teaching or administration. Therefore, the value in obtaining further knowledge is twofold: it opens the doors to new opportunities and it can add longevity to a nursing career."
Lifelong learning doesn't have to show up as a number on a paycheck or as a certificate on the wall. Sometimes education for its own sake is reward enough, and if there are tangible benefits associated as well, that's simply icing on the cake. "More prestige and knowledge is an abstract reason but should be considered if those things are important to the individual nurse," Angelis says. Make a list of the costs and payoffs when you're considering going back to nursing school. There are many reasons it could be right for you.