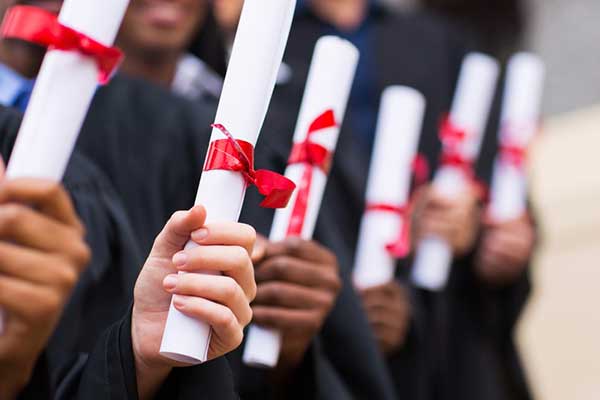 April 26, 2018 | Purdue University Global
April 26, 2018 | Purdue University Global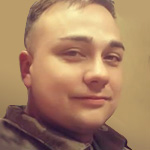 The appearance of U.S. Department of Defense (DoD) visual information does notimply or constitute DoD endorsement.
Michael Lee Yingling
Associate of Applied Science in Business Administration, 2014
Bachelor of Science in Business Administration, 2018
Michael Yingling is a veteran who proudly served his country from 2005 to 2017. During his long military career, he was stationed in Iraq and a half-dozen base locations scattered across America. Now a working civilian, he calls Mascoutah, Illinois, home.
Starting his service as a private, Michael's first accomplishment was to become a psychological operations specialist. Eventually, however, he discovered that his "true calling" was in the field of human resources.
Using his associate's degree from Kaplan University (now Purdue University Global), he was able to rise to the position of senior human resources sergeant, where he managed a dizzying array of administrative and organizational duties. He also held military positions in equal opportunity leadership and master resilience training.
Michael first began working on a college degree years ago during his deployment.
"I bounced between colleges. I would drop out and then enroll into a different online school, never finding one I liked."
After enrolling in the business administration program, he had a change of heart. "I fell in love with the School. Not only did they have an amazing staff, they had awesome seminars, available teachers, tutors, a top-notch writing and science center."
He was also impressed how his instructors "truly cared about their subject and the future of their students."
Michael is set to graduate with his bachelor's degree in July 2018. Having the Purdue Global name on his diploma means a lot. "That name carries a lot of weight."
He currently works as an office support specialist at a local university. With his bachelor's degree as a stepping stone, Michael's next goal is to pursue a Master of Arts in Communication.
"Without Purdue Global's flexible options, outstanding curriculum, and motivated teachers, pursuing my master's would not be an option. I love Purdue Global and it has taken me a long way. I will carry what I have learned with me forever."
A devoted husband and father of four, Michael's determination to advance his education and better his life will certainly serve as an inspiration. Purdue Global is proud to provide flexible education programs for military students like Michael.
Your Path to Success Begins Here
---
Learn more about online programs at Purdue Global and download our program guide.
Request Information
Your Path to Success Begins Here
---
Learn more about online programs at Purdue Global and download our program guide.
Request Information