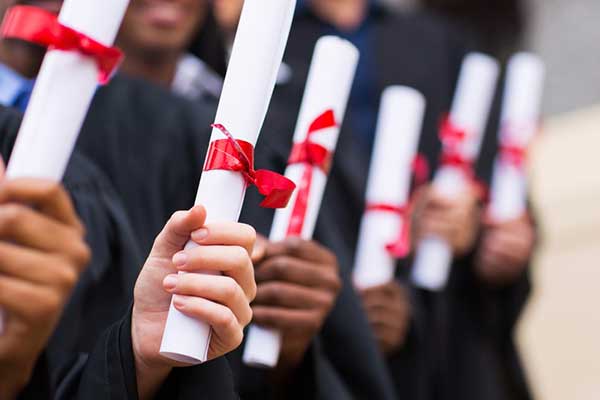 April 26, 2018 | Purdue University Global
|
Updated June 23, 2020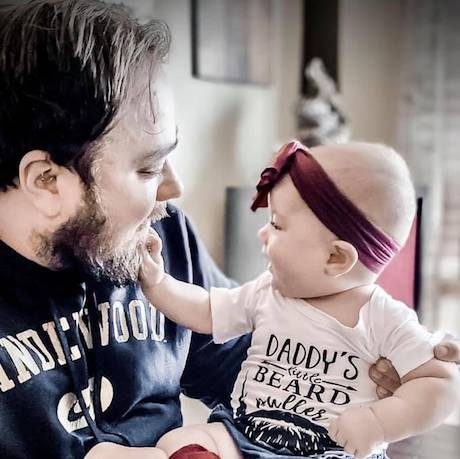 Michael Yingling is a veteran who proudly served his country from 2005 to 2017. During his long military career, he was stationed in Iraq and in a half dozen base locations scattered across America. Now a working civilian, he calls Saint Clair County, Illinois, home.
Michael started his service as a private, and he soon realized that he wanted to pursue an associate's degree to expand his opportunities. He had trouble, however, finding the right fit.
"I bounced between colleges," Michael says. "I would drop out and then enroll into a different online school, never finding one I liked."
Advancing His Education With Flexible Degree Programs
Then Michael found Kaplan University, which became Purdue University Global in April 2018. After enrolling in the program for an Associate of Applied Science in Business Administration, he had a change of heart.
"I fell in love with the University. Not only did they have an amazing staff, they had awesome seminars, available teachers, tutors, and a top-notch writing and science center. The instructors truly cared about their subject and the future of their students."
Michael felt called to work in the field of human resources, and with his associate's degree in business administration, he rose to the position of senior human resources sergeant. In this role, he managed a dizzying array of administrative and organizational duties. He also held military positions in equal opportunity leadership and master resilience training.*
Then he set his eyes on a bachelor's degree.
Sticking With Purdue Global for Success
"I already knew that Purdue Global had flexible options, an outstanding curriculum, and motivated teachers. Earning my Bachelor of Science in Business Administration at Purdue Global was a natural next step."
Michael says the degree program offered him the opportunity to improve his writing and critical thinking skills, as well as gain a detailed understanding of important business functions he needed to succeed and get promoted.
"A few months after earning my degree, I was hired by the U.S. Air Force, Air Mobility Command, A3X, Crisis Plans and Operations. I was employed under the title secretary (office automation); however, my duties were more aligned with that of a program manager. I was the only administrative individual on the staff in the division; therefore, my job was important for the analysts to comfortably conduct their operations.
"I was in that position for a year when I was promoted and hired by the U.S. Army as a civilian pay specialist. I started this position in April 2020. Right now, I am working on my DOD Financial Management level 2 certification. This is a certification where one has to meet educational requirements in various competencies and has to obtain so many years of financial management experience. Courses I completed at Purdue Global met the requirements for various competencies and saved me many hours that I would have spent in training.
"The education I received allowed me to understand financial objectives in this position and issued me credit for my required certification.†"
>> Learn More About Online College Credit Programs for Military Servicemembers and Veterans
Online Format and Understanding Faculty Are Perfect for Military Members
"I absolutely loved the online format," Michael says. "It was extremely convenient for me and my family. I have five children now, but four when I was going through my bachelor's program. You can imagine how hectic my schedule was."
Online college also works well for military members due to how often they move.
"In the Army you move around frequently and attend business and training trips. Purdue Global's flexibility worked out perfectly for my on-the-go lifestyle."
The faculty members and staff were also helpful to this busy employee, husband, and dad.
"My experience with everyone at Purdue Global was overwhelmingly positive. Many of the instructors offered their cell numbers to text or call with issues. They were flexible, understanding, and obvious professionals in their field.
"The staff was excellent in assisting me with my goals, financial aid questions, and other questions. A few of my classmates and I connected and remain in contact to this day."
Devoted Husband and Father of Five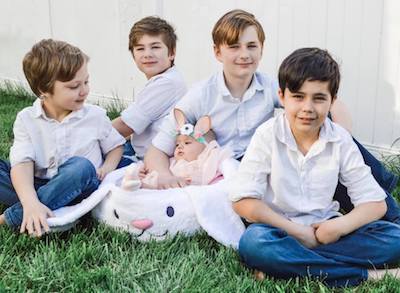 In 2017, Michael and his wife Bethany purchased a home in a small town in Saint Clair County, Illinois. They live there with their four boys and little girl, enjoying the benefits of small town life.
"Life is busy with five kids, a government career, and extra-curricular activities," Michael says. "There is never a dull moment in my life, and I would not have it any other way. I hope that my never-ending pursuit for education is an inspiration for my children and others."
After earning his bachelor's degree from Purdue Global, Michael continued to pursue his education by earning a master's degree in communications in 2019 from a campus-based university.
Learn More About Online College for Military Members and Veterans
Michael's determination to advance his education and better his life is certainly an inspiration. Purdue Global is proud to provide flexible education programs for military students like Michael. If you would like more information about Purdue Global and our 175+ online college programs, please reach out today.