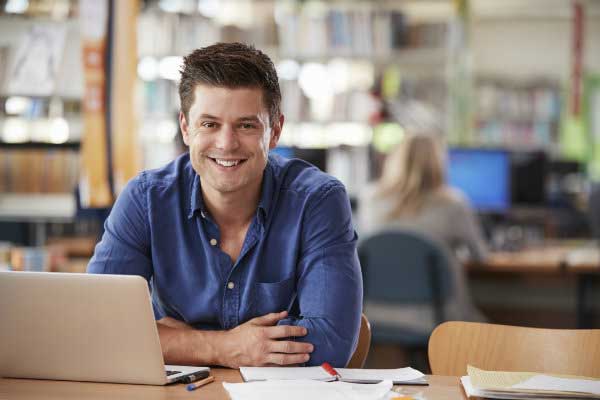 December 19, 2017 | Meg O'Grady, Vice President for Military and Public Sector Solutions, Purdue Global
This October, the Purdue Global Military Affairs team took part in the Association of the United States Army (AUSA) Annual Meeting in Washington, DC. This conference, which is the largest gathering of soldiers each year, was the perfect forum for us to announce Purdue Global's PME2DegreeTM program. In short, Purdue Global will be able to offer a degree option for EVERY soldier at EVERY skill level. This is so much more than a review of a soldier's military training—it's a holistic educational approach that optimizes the training that each soldier already receives, and ensures that they have the education to help them succeed in their careers, in uniform and out.
The PME2Degree is designed to offer an educational option for every soldier. All Army occupational specialties (MOS) qualify for at least 15 credits toward Purdue Global's Online Associate's Degree in Criminal Justice degree program. In addition, many MOS have been evaluated and awarded, which could reduce coursework by a maximum of 73% for a variety of other degree programs.* Our review is comprehensive and assures the required outcomes to earn a degree are either achieved through military service or through coursework in a degree plan. We are proud to provide a lifelong learning path which enables soldiers to stack their education, expediting the work towards their next degree.
According to a Department of Defense report, the average time to earn an associate's degree is 7 years for a military member.† With the skills soldiers have already mastered, our average military graduate is awarded 55% of the credits needed for an associate's degree and approximately 43% of the credits for a bachelor's degree. The results are significant, and a game changer for soldiers at all skill levels.
In addition to serving our soldiers, we also support our military families. We know that when a soldier is serving his or her country, so is their family, and we believe that this service is an asset, not a detriment, to educational opportunity. Nearly 30% of Purdue Global students are military affiliated.‡
Personally, as an Army spouse for 20 years and the proud mom of an Army kid, I've experienced firsthand how our mobile military lifestyle can present a very real challenge to the education and career goals of our service members and their families. That's why I truly believe in the quality and flexibility of the military education programs at Purdue Global.
Purdue Global values the training, experience, and ethos that soldiers and their families bring to the classroom. Their commitment to a mission bigger than themselves is abundantly clear in the spirit and dedication that they devote to their education. At Purdue Global, we are committed to providing the educational opportunity that soldiers and their families have earned.
---
Your Path to Success Begins Here
Learn more about online programs at Purdue Global and download our program guide.
Request Information