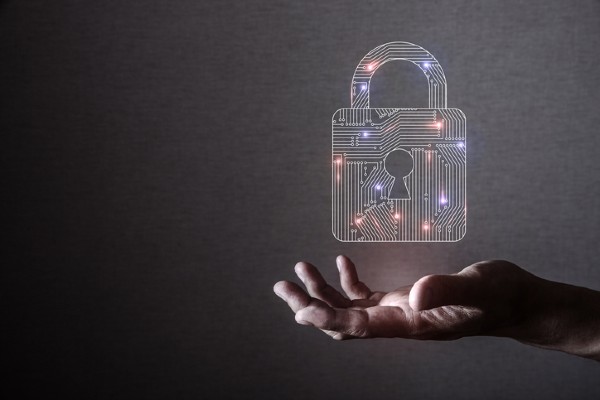 August 25, 2021 | Purdue University Global
The more data we keep online—from financial records to medical records to personal records—the greater the need for cybersecurity. As hackers continue to breach networks, cybersecurity experts are relied on to help secure data and the computer networks of major organizations.
We talked to Alan Rynarzewski, MIS, and Donald McCracken, PhD, both members of the Purdue University Global faculty, to learn more about cybersecurity and find out the top cybersecurity skills needed to succeed in this competitive field.
Why Cybersecurity Is a Growing Field
The field of cybersecurity is showing tremendous growth, and that will only continue, according to the U.S. Bureau of Labor Statistics. Employment for information security analysts, which includes those in cybersecurity, is expected to grow by 31% from 2019 to 2029, much faster than the average for other professions.*
Rynarzewski says our insatiable appetite for the internet is driving this growth.
"We're putting everything online," he says. "Our security cameras are reachable across the world. Our smartphones are storing information. Our cars are connected to the internet. The big picture is, we have now put everything of value, even our most intimate secrets, on our networks. That means a massive payday for people who can compromise that information."
McCracken agrees that this situation creates a cybersecurity skills gap, saying, "Companies are realizing that they're not as safe as they thought."
"They need to hire individuals who are going to secure those networks and devices and keep people safe," Rynarzewski says.
>> Find out more about A Day in the Life of a Cybersecurity Professional
Becoming a Cybersecurity Professional
According to the BLS, information security professionals are usually required to have a bachelor's degree in a computer-related field such as computer science, information assurance, programming, or a related field, such as cybersecurity. Employers may prefer analysts to have experience in a related occupation.
Postgraduate degrees such as a Master of Science in Cybersecurity Management may increase your opportunities.
Certifications for Cybersecurity Professionals
Several certifications are available for cybersecurity professionals. Employers may prefer candidates to have certifications to validate their knowledge. Some of the most common certifications include†:
Certified Ethical Hacker: This certifies that you understand the latest commercial-grade hacking tools, methodologies, and techniques used by hackers and information security professionals to lawfully hack an organization.
Certified Information Systems Security Professional: This certifies that you can effectively design, implement, and manage a best-in-class cybersecurity program.
Security+: This certifies that you have the basic skills necessary to complete core security functions and pursue a career in IT security.
"If your company deals with a specific vendor, or there is a company you hope to work for, getting vendor-specific certifications can help, as well," Rynarzewski says.
12 Skills You Need in Cybersecurity
There are certain skills you need to become an expert in the cybersecurity field. Rynarzewski and McCracken shared some of the key hard skills and soft skills they believe are the most important to have.
6 Hard Skills You Need in Cybersecurity
Hard skills are learned abilities acquired and enhanced through education and practice. These skills are more focused on task proficiency and completion. Among the top hard skills you need in cybersecurity are:
Computer and hardware knowledge: These are generalized skills of anyone working with computers.
Network security: "You want to know how things operate, what is considered secure, and what is considered unsecure," Rynarzewski says.
Programming: Rynarzewski says being adept at programming languages can help you automate work that needs to be done.
Statistical analysis: "You're actually looking for anomalies in your network to figure out what is wrong," Rynarzewski says. "Understanding how to analyze network statistics would definitely help."
System engineering: This requires understanding how the systems and devices work together.
Vulnerability analysis: This is the ability to look at how your networks may be unsecure and know how to secure them.
6 Soft Skills You Need in Cybersecurity
Soft skills are more behavioral and related to personality. Consequently, they are more difficult to teach, according to Investopedia. A person who possesses these soft skills might find more success:
Adaptability: This includes a calm temperament. "If there's one constant in technology, it's that it's always changing," McCracken says. "You need to be ready for change."
Being analytical: This means always being ready to learn and understand the task ahead.
Dependability: Any employer will want you to be dependable by showing up on time and giving full attention to your work, Rynarzewski says.
Meticulousness: Having an exceptional attention to detail can help you when you're working with very intricate systems.
Problem-solving: Rynarzewski says it helps to have a curious nature to come up with solutions to vulnerabilities and other computer networking problems.
Being a team player: "If a team can't collaborate together, the team will never succeed," McCracken says. "Effective communication is also part of this. They must be able to convey what they know and what they've found."
Learn About Pursuing a Cybersecurity Degree Online
"You should be a constant learner if you want to be in cybersecurity," McCracken says. "Things keep changing."
If this appeals to you, you might be a good candidate for a Bachelor of Science in Cybersecurity degree or a Master of Science in Cybersecurity Management from Purdue Global. Contact us today to find out more about requirements and degree plans.
Your Path to Success Begins Here
---
Learn more about online programs at Purdue Global and download our program guide.
Request Information
Your Path to Success Begins Here
---
Learn more about online programs at Purdue Global and download our program guide.
Request Information