July 18, 2018 | Purdue University Global
|
Updated December 24, 2020
A record 1,579 data breaches led to almost 179 million records being exposed in 2017, which was quadruple the number of records compromised in 2016, according to the Identity Theft Resource Center. This troubling trend has led to increased job requirements within the IT industry, with every technology worker now being expected to play a role in the protection of data.
Meanwhile, the cybersecurity job outlook is promising:
The Bureau of Labor Statistics projects employment of computer and IT occupations will grow 11% from 2019 to 2029, faster than the average for all occupations. The agency attributes this growth to, in part, an increased emphasis on information security.
More specifically, the BLS predicts that demand for information security analysts will grow 31% from 2019 to 2029, much faster than average.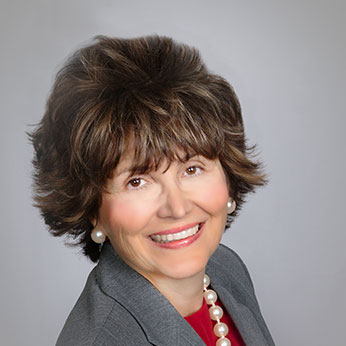 "Security can no longer be ignored at any level, from developers building information technology through the end users using it. Positions like a network engineer or database administrator can no longer look at security as an afterthought," says IT expert and Purdue University Global faculty member Dr. Rhonda Chicone.
"Companies are realizing they need to take security seriously, and the cybersecurity field is growing as a result," she adds.
Dr. Chicone has more than 27 years of experience in the IT industry. She began her career as a software engineer for a Silicon Valley startup, pioneering their research and development division and eventually becoming the chief technical officer and chief security officer. When the company was acquired in 2013, she decided to exit industry and work full time in academia.
In this article, Dr. Chicone gives real-world, practical advice you can use to pursue a career in cybersecurity.
Master the Fundamental IT Skills
According to Dr. Chicone, the skills that you need in the cybersecurity field are similar to IT skills. "Do as many hands-on tasks and projects as you can in order to master those fundamental IT skills. Don't be afraid to make mistakes," she says.
Fundamental IT skills include:
Analysis and design skills
General programming
Database and networking
Critical thinking
Communication, collaboration, and negotiation
Mastering these skills will give you a solid foundation from which you can approach any problem, and begin to design a solution.
Dr. Chicone believes that with time, organizations will merge the traditional IT departments with newer security departments to adopt a more streamlined and robust approach to information security.
Aspire to Have Well-Rounded Skills
In addition to having strong technical skills, employers also look for soft skills such as communications, teamwork, professionalism, work ethic, leadership, and multicultural fluency. These qualities are essential when looking at new hires.
Dr. Chicone recommends striving to be well-rounded by developing these proficiencies, adding that college programs offer opportunities to polish skills that you will need to be successful in the workplace.
"Going through college helps you learn how to think, how to think critically, and also how to communicate and talk to nontechnical people," she explains.
For example, Purdue Global's Bachelor of Science in Cybersecurity is designed to help students develop teamwork, leadership, and personal presentation skills to produce well-rounded employees.
Dr. Chicone notes that while certifications paired with a degree make for a more competitive professional profile, a certification on its own may not be enough to jump-start a career in cybersecurity.
Don't Cut Corners When It Comes to IT Security
After taking the time to invest in yourself and build a robust skill set, don't take shortcuts that could make you or your employer vulnerable to attacks.
"I have cut corners, and I have the big, deep scars to show for it. I learned how to do more things right and started to become very, very diligent when it comes to security," Dr. Chicone shares.
Cybercrime is a grave threat to every company across the globe. The consulting and research group Cybersecurity Ventures predicts cybercrime will cost the world $6 trillion annually by 2021, up from $3 trillion in 2015.
The risks are high, and much is at stake. Cutting corners can cost billions of dollars and damage your professional reputation.
Plot Your Career Path in Cybersecurity
Be strategic when it comes to deciding where you want to take your career and what you're going to need to get there.
"[For leadership roles] it helps to understand what return on security investment is and how to calculate it, because you're going to be defending the necessity to invest in security in front of a board or debating with your CFO," says Dr. Chicone.
If you're targeting a leadership position, Dr. Chicone recommends the Master of Science in Cybersecurity Management from Purdue Global as it concentrates on short-term and long-term cybersecurity strategies, information security risk, and finance.
She adds that understanding business processes and regulatory standards in addition to information systems will be key to advancing a career in information security. This expertise can help set you on the leadership track.
Information Security Career Roadmap
Whether you're just starting a cybersecurity career or trying to decide what the next step in your IT career is going to be, consider creating a career roadmap. Tap into your network to ask colleagues about their career journeys and their approach to gaining expertise. Then combine this information with your goals and online research to build a fulfilling career path.
If you're interested in cybersecurity, Purdue University Global offers a bachelor's degree in cybersecurity and a master's degree in cybersecurity. To learn more about Purdue Global degree programs, request information here.
Your Path to Success Begins Here
---
Learn more about online programs at Purdue Global and download our program guide.
Request Information
Your Path to Success Begins Here
---
Learn more about online programs at Purdue Global and download our program guide.
Request Information