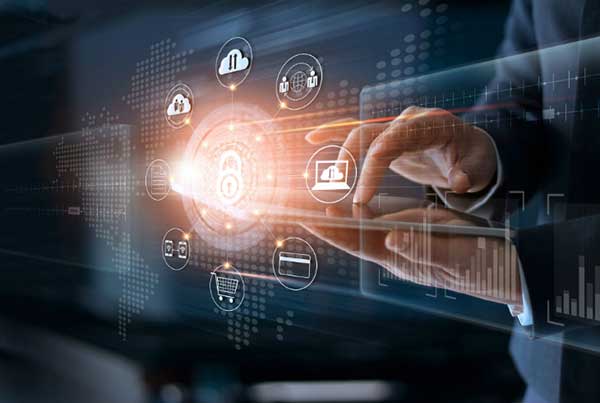 March 26, 2015 | Purdue University Global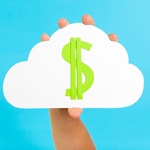 For the average end user, the shift toward cloud computing is exemplified by services like Dropbox or Spotify, but for IT professionals and systems administrators, there's been a far more significant impact than the arrival of a few new apps in the Google Play store. In the span of just a few years, the cloud has reinvented old ways of doing business and engendered entirely new models.
These changes have been a boon to organizations across a broad range of industries, but in the rush to adopt, it's important to remember that getting business value from the cloud requires more than signing up for iCloud.
IT Spend Goes Farther in the Cloud
Data centers today have little in common with data centers from even 5 years ago, and that's as much a product of new technology as it is new economics. In the past, businesses mostly had to own whatever IT solutions they needed, so if a design firm needed more storage capacity for a new project, they'd go out and buy a hard drive. Today, you can simply increase your Dropbox capacity.
While this is certainly convenient, it also transforms what would have been a capital investment into an operating expense. For a company just starting out, the option to handle IT as a service rather than an asset lowers initial startup costs and frees capital that can be reinvested in the business. Of course, it's easy to go overboard here—you probably don't want to offload 100% of your local storage to AWS (Amazon Web Services)—but a thorough grounding in cloud economics can turn IT from a cost center to a profit driver.
Knowing What to Virtualize
If you're an IT administrator responsible for right-sizing corporate PC fleets, virtualization should be top of mind. It enables you to put everyone's desktop in the cloud, where apps and data can be accessed anywhere on any device. This eliminates the need to buy expensive machines for every employee, but deploying a virtualized PC fleet creates a new layer of management complexity.
Virtualization is almost always a trade-off, and knowing the ins and outs is the surest way to get the better end of the deal.
Converging Disciplines: The Three Silos of IT
In addition to making smart IT decisions, it's important to actually know how to use these new cloud-based solutions. If you're a veteran network administrator, much of your skillset will carry over, but there's also much to learn. There's no need to toss out that CLI (Command Line Interface) reference guide, but it won't hurt to learn a little Java either. It also won't hurt to get to know other parts of the data center. There are three basic components to any data center: compute (information processing), networking (information routing), and storage (information repository).
Thanks to virtualization, these three silos are increasingly being abstracted into a unified resource pool, allowing the data center to be treated as a whole. This makes IT more agile, but also means that administrators need to become utility players rather than specialists, with expertise in networking, storage, and compute.
The bottom line is that cloud-based IT can help most businesses streamline their operations and realize greater productivity. Of course, doing so cost effectively calls for a more refined approach than simply throwing money at new solutions. Like most emerging technologies, the key to harnessing the power of the cloud boils down to choosing the right one and managing it effectively, and the best way to do that is to learn how.