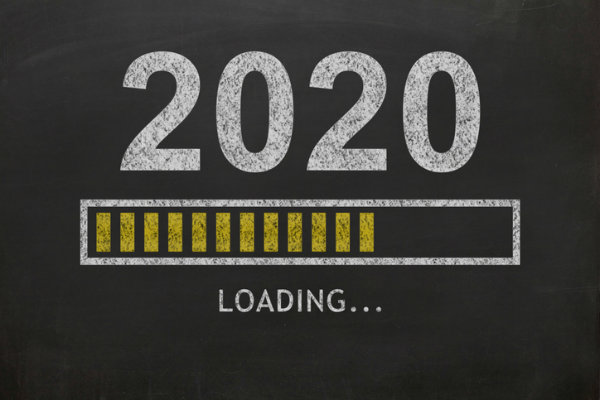 January 28, 2019 | Purdue University Global
January 28, 2019 | Purdue University Global
Technology has become an integral part of our daily lives. It powers communications, drives businesses, and keeps government and public services up and running.
Accordingly, work in the information technology (IT) field is in high demand. The U.S. Bureau of Labor Statistics projects that employment of IT occupations will grow 13% from 2016 to 2026, which is faster than average for all occupations.
If you already work in IT, there are many opportunities to learn new skills and expand into different roles. Or, if you feel stagnant in your present career, a career in IT offers potential and fulfillment. Here are five promising IT careers to watch in 2019.
1. Information Security Analysts
Cyberattacks are on the rise. According to the 2018 Thales Data Threat Report, security breaches increased in 2018, with 46% of U.S. firms experiencing a breach, compared to 24% in 2017. More than two-thirds of global organizations have experienced a breach at some point.
Information security analysts help protect organizations against data breaches. Such duties include:
Implementing security measures that ward off breaches
Monitoring computer networks for breaches and investigating them if they happen
Creating disaster recovery plans, which include steps to take if a breach occurs
Information security analyst jobs are expected to grow 28% from 2016 to 2026, which is much faster than the average for all occupations. The BLS reports that at least a bachelor's degree in computer science, bachelor's degree in cybersecurity, or bachelor's degree in a related field is required for an information security analyst job.
2. Software Developers
The nature of technology requires the development of new applications and systems to help businesses stay competitive. New applications on smartphones and tablets, software for the health care industry, and software that powers consumer electronics and appliances all help people carry out vital functions.
Software developers are the creators of software and applications that are essential to daily life. They build computer programs, applications, and systems that run devices and control networks. Software developers must analyze existing systems and create better ways of running them with technology.
Software developer jobs are expected to increase 24% between 2016 and 2026, according to the BLS, which is much faster than average for all occupations. To become a software developer, the BLS reports that typically at least a bachelor's degree in information technology or a computer science-related field is required.
3. Computer and Information Systems Managers
Companies are increasingly moving their operations to digital platforms and adopting cloud computing services. In fact, according to estimates reported by CompTIA, 90% of the world's digital data was created in just the past 2 years.
Along with this increase in the digitization of information comes a rise in demand for computer and information systems managers. Often known as IT managers or IT project managers, people in these roles plan, coordinate, and direct computer-related activities within a company. They analyze the organization's needs and make computer systems recommendations based on the costs and benefits of such technology. They may also plan and direct the work of other IT professionals.
The BLS projects that employment of computer and information systems managers will grow 12% from 2016 to 2026, faster than average for all occupations. To become a computer and information systems manager, the BLS reports that a bachelor's degree in information technology or a computer science-related field is usually required, as well as related work experience. Many computer and information systems managers also have a master's degree in IT or a related graduate degree.
4. Database Administrators
Data gives insights that can fuel a company's growth and alerts organizations to potential trends that may affect them. It can be used to optimize processes ranging from how food is produced, to how efficient transportation is, to how a business serves its customers. According to the report, Big Data Market 2018 Global Analysis, Industry Demand, Trends, Size, Opportunities, Forecast 2023, the global big data market was estimated at $23.56 billion in 2015 and is expected to reach $118.52 billion by 2022.
Coinciding with the growth of big data is the need for database administrators. Database administrators ensure data security, back up and restore data, test database structure, and maintain databases. They can work with data ranging from personal to financial to public data.
The BLS reports employment of database administrators is projected to grow 11% from 2016 to 2026, which is faster than average for all occupations. A bachelor's degree in IT or another computer-related subject is typically required for database administrator roles, according to the BLS.
5. Computer Support Specialists
To stay competitive, businesses and organizations must upgrade computer software and equipment to adopt systems that increase productivity and efficiency. They also need to make sure the systems they're using work at the best level.
What does a computer support specialist do? They:
Manage computer systems and help users and organizations
Provide support to individuals or manage entire networks
Test and optimize network systems, perform maintenance, and troubleshoot computer networks
Employment of computer support specialists is projected to increase 11% from 2016 to 2026, faster than average, according to the BLS. Education requirements vary based on the skills needed for the position, but an associate's degree in information technology may qualify you for some computer support specialist positions.
Want to Enter the World of IT or Grow Your IT Career?
Perhaps you've been working in IT for years, and you need a degree to move up in the field. Or, maybe you work in another field and you're looking for a career change. Whichever one describes your situation, there are numerous information technology careers available—if you have the right qualifications. Some IT pros choose to expand their education so they can move into leadership or management roles. Others may not work in IT at the moment, but the right educational foundation can help them gain entry into this growing field.
Purdue University Global offers online IT programs that enable you to continue working while you study. You can learn from anywhere in the world, as long as you have access to the internet. Learn more about Purdue Global's online IT degree programs. If you'd like more information, contact us today.
Your Path to Success Begins Here
---
Learn More About Online Programs At Purdue Global and Download Our Program Guide
Request Information
Your Path to Success Begins Here
---
Learn More About Online Programs At Purdue Global and Download Our Program Guide
Request Information