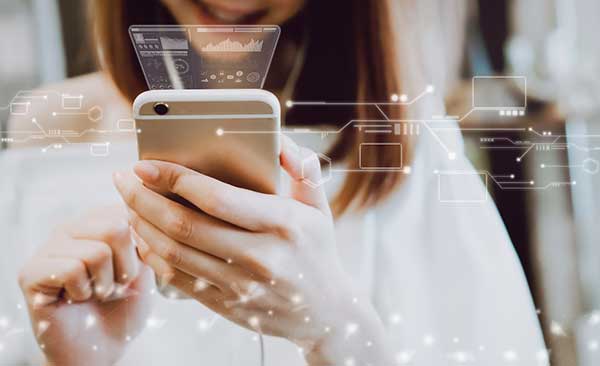 April 20, 2018 | Purdue University Global
It's no wonder information technology (IT) professionals are in high demand. Everything from vehicles to homes to the devices we wear is becoming connected, and all types of organizations rely on technology more than ever. As the world increases its reliance on technology, the field of IT also grows.
The United States Bureau of Labor Statistics Occupational Outlook Handbook reports employment in the computer and information technology fields is expected to grow 13% from 2016 to 2026. Computer research scientists, computer network architects, information security analysts, and many more skilled professionals are needed to drive innovation and protect systems from cyberthreats.
Here are five trends affecting the state of IT today.
IT Trend 1: Automation Hyperdrive
Faster actions that can be deployed immediately, without the need for manual work, make up one of the most powerful components of current technology. Deloitte's Tech Trends 2018 report suggests that automation is a major goal for new technology developments and for organizations in general. Automation enables IT systems to use data to predict cause and effect so they can self-monitor and fix problems quickly.
Today's IT professionals create the technology that makes automation more efficient, but the IT professionals of the future will recommend and develop unique solutions that use this technology. Computer Weekly predicts IT professionals will require softer skills, like communication skills, that enable them to grow in management and strategic relationship roles.
IT Trend 2: Machine Learning
Effective machine learning is needed in order for tasks to be successfully automated. In addition to focusing on automation, expect organizations to ramp up artificial intelligence usage in both in-house processes and external services. For example, more than 100,000 chatbots were built on Facebook's Messenger platform in 2017, generating more than 2 billion messages, according to Venture Beat, an online magazine. This is a practical use case of machine learning that affected millions of Facebook users.
IT professionals optimize machine learning and make it more accurate for organizations, businesses, and customers. Machine learning is already powering self-driving cars, online recommendations, and brand sentiment collection from customer feedback and reviews.
Operating systems, hardware, and in-house software can provide data that can be analyzed with machine learning to predict trends and patterns, which can also help organizations protect themselves from fraud and cybersecurity threats.
IT Trend 3: Cybersecurity
Although cybersecurity is nothing new, damages from cybercrime are expected to rise to $6 trillion annually by 2021, up from $3 trillion in 2015, CSO reports. Cybersecurity spending is projected to exceed $1 trillion from 2017 to 2021. The increase in threats could triple the number of cybersecurity jobs that are unfilled, reaching 3.5 million by 2021.
Expertise in combating cyber threats will be an essential skill for IT professionals. This type of crime permeates the lives of all computer users and requires experts who can fight it. National security, business dealings, infrastructure, and more are all vulnerable to cyber threats. Using machine learning and automation to detect threats, IT pros can alert stakeholders to risks their organizations are facing and more proactively manage such risks.
IT Trend 4: Cloud Computing
The exclusive use of physical servers continues to diminish as more systems move to the cloud. The 2018 Cloud Trends report survey of nearly 1,000 IT professionals by cloud computing management software RightScale reports:
Only 5% of enterprises with more than 1,000 employees have no cloud strategy
81% of enterprises use a multicloud strategy
Public cloud spend is growing, with 20% of enterprises planning to double public cloud spend in 2018
When comparing 2018 to 2017, enterprise-level IT departments are taking a stronger governance role in their organization's cloud decisions. They are increasingly advising executives on which apps should move to the cloud (69% versus 63%) and how to manage cloud costs (64% versus 55%), setting policy (60% versus 58%), and brokering cloud services (60% versus 54%).
As the need for data collection becomes more prevalent, so does cloud adoption, CIO reports. Cloud computing expertise is a required skill for most IT professionals today and will be more necessary for organizations across diverse industries.
IT Trend 5: Internet of Things
Connected devices are everywhere, from smart watches to in-car navigation systems. The global Internet of Things (IoT) market is projected to grow from $157 billion in 2016 to $457 billion in 2020, Forbes reports.
Gartner projects intelligent things will become more prevalent in 2018 and beyond and will include devices we already use that can be made more intelligent with technology. This includes items like vacuums, farm robots, cameras, and health care equipment. Gartner reports intelligent things will work together, such as a group of drones in the military. Businesses will come to rely on more intelligent things in the office, too, from smart boards to remote video capabilities. If the objects we use in everyday situations can be made more efficient with technology, look for innovators to create ways to make it so.
IT Is More Important Than Ever
IT is continually changing and evolving, making this an exciting field to enter. With the projected job growth for IT experts moving at a faster than average pace, pursuing an education in IT can open the door to an array of fulfilling opportunities. Consider joining associations such as:
If you're interested in earning a higher education in information technology, learn more about information technology degrees and certificates from Purdue University Global.