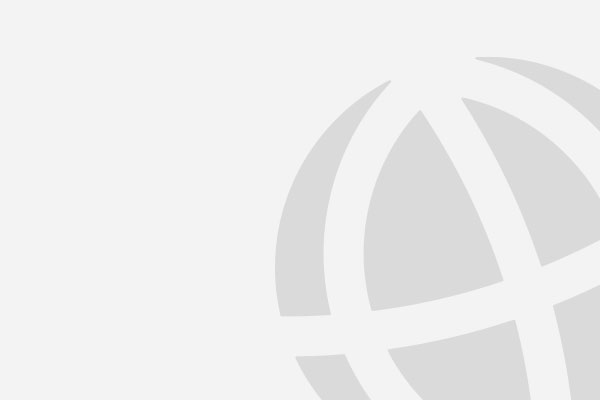 August 15, 2012 | Derrick Clouston
On September 10, 2001, my wife and I started moving into our new home. Two months late getting the house completed, we had grown impatient and were glad to finally be moving in. Our plan was to get all the furniture and "big stuff" in on the 10th and then get all the "other stuff" in on the 11th.
As we got started early on the morning of the 11th, we did not yet have our cable TV hooked up and our radio was still packed away, since it was "small stuff." My wife went into town to get some items for the bathrooms, so while she was gone I started to get things organized by room to unpack. Then my work phone started to ring and my pager began beeping incessantly. I had taken vacation this week specifically to move, and this was beginning to upset me because of all the items on my "to do" list that still had to be done. Finally, after about 15 minutes, I picked up my pager and looked at the display, which said "SERT Level II" (State Emergency Response Team). This meant that I had to call into our main office and receive movement orders. At this point I still did not know what was going on in terms of the attacks or anything that had happened. As my supervisor answered the phone, I asked him what all the commotion was about.
I will never forget the feeling I had at that moment.
In just a few short minutes, I started to realize what this meant in terms of our nation, our profession, and the changes that were going to be thrust upon us as emergency responders.

When I look around almost 11 years later, it amazes me just how far we have come. So just what has changed? That is a question we often get, and in terms of fire and emergency services there is no simple answer or specific area to discuss. We have to look at this question in a holistic manner that goes to the core of how our profession has changed.

The first area that has changed is how fire service and emergency management has been irreversibly combined in so many ways. The fire service has become all-hazards response, rather than just firefighting, which is the basis of modern emergency management practice. All-hazards response is something that both professions had to address due to public demand for us to respond and protect the common interests of our society.

As fire and emergency services professionals, we have to be able to think critically and plan in order to meet the challenges created by modern emergencies and disasters.

This all-hazard environment that we now have to respond in, and do so effectively, is what has driven many of the changes we are now experiencing. This includes more federal oversight in terms of state and local planning requirements and eligibility for federal and state grant programs. It also includes basic and advanced training programs promulgated by various standard-making organizations and regulatory agencies.
So how does a person prepare to be successful in this type of complex environment?
There are essentially four areas in which to prepare: training, certification, education, and designations. While each is separate and necessary, they are all interrelated to help create a person who is prepared and ready to lead agencies in this complex environment.

Training is ongoing and is based on a person's current and future job requirements. Training can include anything from basic level introductory classes to advanced level training that helps teach new concepts and skills. Training will always be ongoing and should help maintain perishable skills (those we lose if we do not practice) and introduce and reinforce new skills and techniques.

Certification is a process by which a person, through a defined method and standard, is taught and learns to replicate that knowledge to a set standard either through written or practical testing, or both. Certification lends credibility that a person will be able to perform in a safe and timely manner.

Education is another aspect of preparation we will discuss that helps to develop our critical-thinking skills to a higher level. These skills help us to adapt those practices to meeting new and ongoing challenges. Education has become more of a fundamental element in fire and emergency management organizations because of the constant state of flux agencies are in and how we must continually adapt to the changes. Without critical thinking and the ability to develop needed concepts of operation, agencies would soon fall behind and be ineffective.

Designation is something we are seeing more of across the entire spectrum of professions, not just fire and emergency services. Peer-driven organizations provide a summary of the knowledge, skills, and abilities (KSAs) to those seeking designations. Another aspect to consider in terms of a designation is that of continual improvement. A designations requires a person to develop continually and stay at the forefront of their profession.

The events of 9/11 did not initiate the four areas mentioned above, but had a profound impact on how training, certification, education, and designations are developed. Certification standards, college degrees, and designations were all available prior to 9/11. What has changed is the KSAs desired by communities and state and federal government agencies.
If a person entering the fire and emergency management field is not aware of the various impacts of each of these areas, success will be difficult to obtain due to the new challenges we are facing.