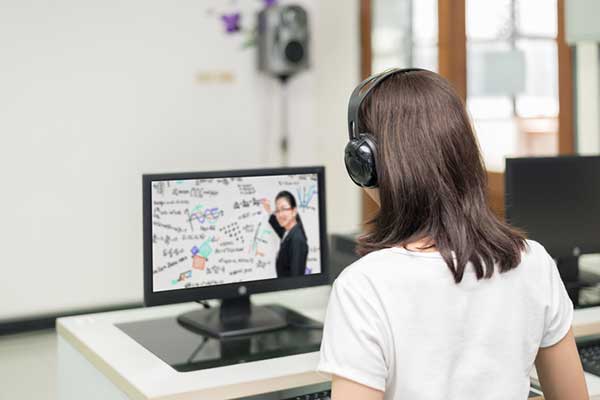 September 25, 2018 | Purdue Global
If you want to work in a meaningful career where you can make a real difference in people's lives, teaching may be the right fit for you. Teaching careers are more diverse than ever, especially since teachers are now able to teach in classrooms and online. At least 2.7 million students take K-12 online courses, Education Week reports, while at least 6.3 million college students take at least one online course, according to Babson Survey Research Group.
Online teaching enables professionals to teach in an evolving format and reach students from around the globe without ever leaving home. You could gain the opportunity to teach at your dream university, and you don't need to move to do so.
Maybe you're already a teacher, and you're interested in learning more about online teaching. Or, perhaps you're interested in pursuing a teaching career and want to learn about this aspect of it. Learn more about the world of online teaching and discover how to become an online teacher here.
What Is Online Teaching?
Online teaching is teaching students via digital means. Sometimes it's called "distance learning," since the student is learning from a significant physical distance away from the teacher.
Online teaching prepares K–12 students to meet state education requirements, just as in-classroom teaching does. Similarly, students enrolled in online education at the postsecondary level learn the same skills and information they would in an onsite version of the same class. However, lectures, study guides, and tests all occur online. Some online teaching settings feature live lectures, while others have lectures that can be downloaded and accessed any time.
Students in an online teaching setting may email their instructors with questions and communicate via email, or they may even be able to chat through video calls. In some courses, students can participate in a live chat room. The specifics of these features depend on each program.
How Do I Become an Online Teacher?
Becoming an online teacher typically involves the same type of education as teaching in a physical classroom.
Teachers who are already credentialed or employed in a classroom can make the transition from in-classroom to online without needing further education. If you're not already a teacher, you will have to obtain the required education first.
Do I Need a Degree?
Generally speaking, if you want to teach online, you are required to meet the same requirements as traditional teachers in terms of credentials.

At the college level, a master's degree is usually the minimum requirement, and many times a doctorate degree is required.For instance, at the elementary and high school level, most online teachers are required to have a bachelor's degree, usually in education or early childhood administration, and a teaching license.
Typically, you will need to have a minimum of 18 graduate semester hours in the subject that you want to teach. Therefore, with any teaching position, earning the proper education is a necessary prerequisite.
Can I Get a Teaching Degree Online?
Yes, you can earn your teaching degree online. Online teaching degree programs give students the ability to learn on their own time on any connected device, without having to enroll in an on-campus program. Some employers will even help pay for the employee's postsecondary education.
An additional benefit to studying for a teaching degree online is that you get a feel for the online learning environment. Taking classes online provides insights that will help you when you become an online teacher.
Keep in mind that some teaching positions require certification or licensure beyond the degree program. If you are looking to get certified as a PreK–12 teacher, the required practicums and student teaching are not online.
How Long Does It Take to Get a Teaching Degree?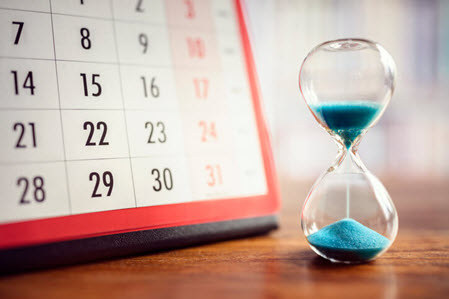 It depends. If you want to teach grades preK–12, have worked in a different field, and have earned a degree in a different area of study, a teaching certificate in addition to a bachelor's or higher degree may suffice.
In other cases, working professionals who hold a bachelor's degree in a non-education field may choose to pursue a master's degree in education, which typically takes around two years. The benefit to this path is that the higher degree can increase a candidate's attractiveness and credentials. A master's degree in education can offer advantages, especially if you're applying for a teaching role but have little or no teaching experience.
Students may also decide to earn an additional bachelor's degree in teaching and may be able to fulfill some of the requirements with credits from their previous degree. While entry-level bachelor's degree programs typically take around four years to complete, having a previous bachelor's degree may enable the student to complete another bachelor's degree in fewer than four years.
Students who are entering college for the first time and aspire to be a teacher will want to enter a bachelor's degree program in education. These programs are typically four years long but may be shorter, depending on credits the student may already have.
Can I Train to Be a Teacher Without a Degree?
While it's possible to become a teacher without a degree in education, having at least a bachelor's degree is required to become a teacher in the United States. Even if you decide to pursue a program like Teach for America, which hires teachers with non-education backgrounds, a bachelor's degree is the bare minimum education requirement.
For online teachers at the public school level (both elementary and secondary), once you have your bachelor's degree, you will need to get state-certified. Some certification programs can be completed online. College instructors do not require state licensure but do typically require at least a master's degree to teach.
How Do I Know Online Teaching Is Right For Me?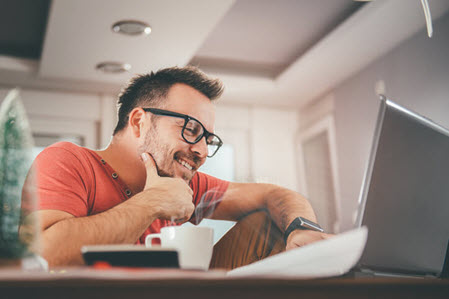 For qualified professionals, the benefits of online teaching can be quite attractive. For instance:
Many instructors enjoy the freedom of virtual instruction and the opportunity to interact with students from around the world.
Professors can apply for positions at prestigious schools around the country and don't have to worry about relocating.
Since many online courses are taught asynchronously, instructors are often able to set their own hours while teaching online.
Working professionals may also be able to find an adjunct position teaching online in relation to their chosen field.
Managing students, completing administrative tasks, and grading homework assignments can be challenging when there are no set business hours and/or classrooms to provide structure to your day. Organization is key, and setting boundaries for work and personal time is critical to productivity.
Still, not every teacher is meant to instruct in the online setting. So, here's where the questions come in. Ask yourself:
Do you believe you can make this transition successfully?
Are your personal goals and lifestyle demands in line with working remotely?
Do you have the self-discipline and self-motivation to be an effective online instructor?
Get on the Path Toward Making a Difference With Purdue Global
If you answered yes to the questions above and have a passion for helping others succeed, online teaching may be the perfect fit for you. Purdue Global may be able to help you get the education you need to reach your career goals. Learn more about our online education programs or request information here.