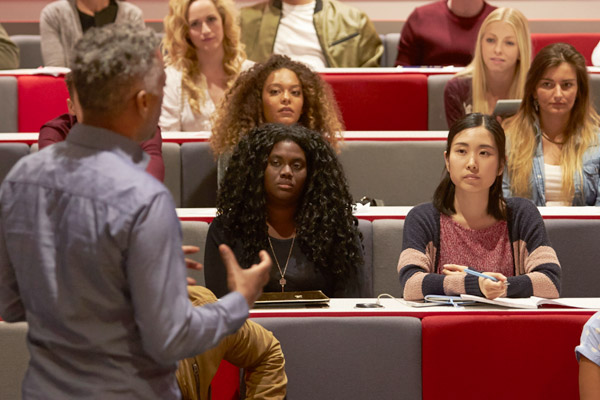 February 11, 2013 | Theresa Cruz
An Examination of the Contributions of African American Women in Education and Leadership
An important part of African American History Month is celebrating the contributions of African American women in improving human conditions. Although African American women are the core of organized African American life, their influences within the American culture are often unrecognized ("Black Women in America," n.d.). Many African American women have overcome challenges and worked hard to escape labeling in the fight for justice and equality within the United States. These women rose above adversity and opened doors for people of all races. African American women's contributions and achievements in education and leadership have firmly defined their role in facilitating the development of the America culture.
African American Women in Education
Education is a strong attribute among many African American women due to their ability to rise above challenges and master goals (Green, 2005). The road to establishing change is based upon breaking barriers and on building bridges to success. Education is the catalyst of change and self-improvement. In 2009, the National Center for Education and Statistics published statistical data on degrees conferred by sex and race. According to the data published, African American females earned:
68 percent of associate's degrees,
66 percent of bachelor's degrees,
71 percent of master's degrees, and
65 percent of doctor's degrees awarded to African American students (NCES, 2009).
Notable African American women who were the first to achieve major education accomplishments include:
1850: Lucy Ann Stanton—first African American women to earn a higher education certificate when she earned her literature certificate from Oberlin College.
1858: Sarah Jane Woodson Early—first African American female college instructor when she was hired at Wilberforce College.
1862: Mary Jane Patterson—first African American women to earn a bachelor's degree when she graduated from Oberlin College.
1856: Rebecca Lee—first African American women to earn a medical degree (Lovain University)
1939: Jane Matilda Bolin—first African American women to earn a Yale Law Degree (Journal of Blacks in Higher Education, 2013).
African American Women in Leadership
Harriett Tubman is considered one of the first African American female leaders due to her contributions in leading slaves to freedom and for her involvement with the Underground Railroad. Rather than leading herself to freedom, Tubman fought hard to end organized slavery and lead over 300 slaves to freedom (Africans in America, n.d.). Many women have used Tubman's focus of changing the world and have opened doors through their leadership.
Madam C.J. Walker was a noted business leader developed hair care and beauty products and is regarded as the first African American female millionaire. Like Tubman, Walker was an innovator—she motivated her entire family to join the hair care business and become self-sufficient. She also inspired the nation to focus on their external gift of beauty (Bundles, 2008). In today's global market, African American female leaders are media moguls, CEOs, and entrepreneurs, such as:
Kathy Hughes—Founder of Radio One, the largest African American owned and operated broadcast company. Hughes also owns 51 percent of TV One television network. Despite many challenges, Hughes kept her company alive and has inspired a nation of women to hold on to their dreams of success (Chung, 2012).
Oprah Winfrey—Media mogul and the first to become a major shareholder in a television network. Winfrey helped launch the careers of many talk show hosts and television personalities such as Rachael Ray, Dr. Phil, Dr. Oz, Nate Berkus, Suze Orman, Rhonda Bryne, and Bob Greene ("Oprah's Legacy," 2011).
Rosalind G. Brewer—First female and first African American to become a CEO of a Wal-Mart division. Brewer's current focus is on improving customer service and value in service (Desmond–Harris, n.d.).
Kim D. Saunders—Current president and COO of M&F Bancorp (Desmond–Harris, n.d.).
Ursula M. Burns—CEO of Xerox Corporation and the chair of the President's Export Council. Her philosophy is that hard work demands elevated status (Desmond-Harris, n.d.).
Summary
Contributions by African American women date back to the founding of the country and continue to rise today. Their contributions in education and leadership have inspired the nation, and they also have a firm imprint in the entertainment industry. Despite many challenges, these accomplishments were earned with determination and a willingness to change.