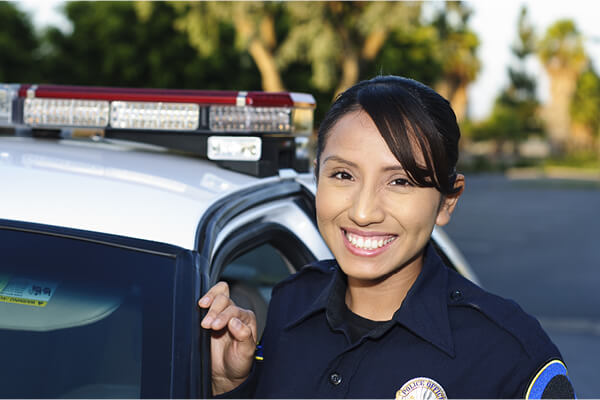 December 17, 2015 | Denise R. Womer , PhD
Careers in public safety include policing, court systems, and corrections for public and private sectors. Within the main categories of public safety careers there are numerous job titles and specialties in many different subfields such as correction services, emergency and fire management, law enforcement, forensics, security and protective services, social worker, probation, parole, private investigators and legal positions.
According to the Bureau of Labor Statistics, the anticipated occupational growth potential for many of these careers range from 5% to 11% increase over the next 7 years.
This expected increase could provide opportunity for women with specialized education with criminal justice background (IAWP, 2015; BLS, 2014).* In 2015, the International Association of Women Police (IAWP) celebrated its 100-year anniversary of women in policing. Here are some interesting statistics:
Currently there are approximately 212 female Police Chiefs across the U.S. This is 3% of Chiefs and Sheriffs nationwide
Women make up 15% of our federal law enforcement field currently (IAWP, 2015; BLS, 2014).
While these numbers are impressive, there remains room for growth.
As you consider a career in public safety, it is important to research the educational requirements for the position you seek.† For instance, many state and federal positions require a bachelor's degree in criminal justice, public safety, or a related degree. Most local agencies require an associate's degree for level-entry positions. A college education can provide a candidate with the relevant knowledge and communication skills for today's competitive work environment.
Further, college internships for women in the field can provide an excellent opportunity for networking and gaining life experience. You can also enhance your knowledge through professional development and mentoring opportunities provided by organizations such as the IAWP. Explore all the resources available as you consider taking that first step into the field of public safety.
Denise R. Womer, PhD, is a faculty member at Purdue Global. The views expressed in this article are solely those of the author and do not represent the view of Purdue Global.