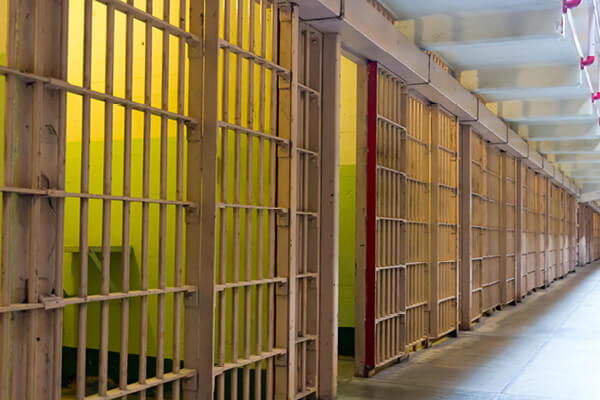 July 12, 2018 | Purdue University Global
Additional training and education not provided by Purdue Global may be required for correctional positions.
Meet Amy Watkins, Correctional Case Manager and General Instructor with the North Carolina Division of Adult Corrections and Juvenile Justice (DACJJ) and online graduate of Kaplan University, now known as Purdue University Global.
Amy has used her college education as a career springboard. As a correctional case manager, she is responsible for ensuring that inmates receive services based on their identified and assessed needs—including correctional guidance and counseling. These services set the stage for positive change and encourage inmates to make a successful transition back into the community.
In addition to her case manager duties, Amy serves as a general instructor at the DACJJ, where she develops and teaches lesson plans related to the criminal justice field. Her work helps employees transition into their new roles during orientation and assists current employees with completing their annual in-service training.
During her 15-year career, Amy has worked as a correctional officer, correctional mentor, and correctional sergeant. To climb the ladder within the North Carolina Department of Public Safety (NCDPS), she decided to earn the credentials she needed to qualify for a position in correctional administration.
Amy took advantage of the ongoing agreement between Purdue Global and the DACJJ to provide employees with a reduced undergraduate tuition rate of $199 per quarter credit. Learning the regular tuition rate could be reduced by 46%, she enrolled straightaway and started the online bachelor's degree in criminal justice program on August 4, 2016.
To make the most of this opportunity, Amy set a personal goal of maintaining a 4.0 GPA and graduating at the top of her class. She knew she'd have to buckle down on her studies and manage her free time with family, friends, and coworkers. Thanks to a strong belief in "preparation over procrastination," she graduated summa cum laude.
While pursuing her degree, Amy says she kept an open mind and learned something from each person she encountered. "Listen to everyone," is her advice. "Each person brings a new perspective to the table. The criminal justice workforce is a diverse collection of individuals with varying backgrounds. The ability to respect and communicate with each other will benefit you regardless of the area of criminal justice you choose."