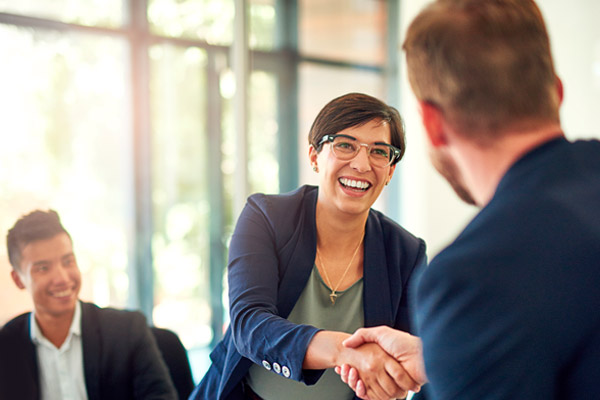 March 11, 2015 | Purdue University Global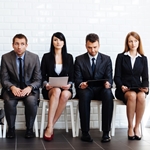 No matter what age you are or what kind of job you're seeking, landing a big interview is cause for celebration. With proper preparation, a positive attitude, and a little follow-through, you can make the most out of any interview opportunity, and at the same time, avoid some common pitfalls that leave interviewers closing the door and shaking their heads.
Behind the Scenes
Even before you submit an application, make sure you do everything in your power to present yourself professionally. For instance, take some time to clean up your social media sites of anything potentially unflattering. In most cases, it's not the LinkedIn sites you need to think about, it's the Facebook, Instagram, and Twitter accounts that you should review with a discerning eye. In addition, do a quick Google search of your own name, and see what comes up. You also should call the phone number listed on your resume to ensure that the voicemail greeting is appropriate and professional.

Now it's time to learn about the potential employer you want to work for. Well before your interview, review the company's website. Again, a quick Google search can reveal any major developments or newsworthy issues that may be affecting their company or the industry. Develop some insightful and educated questions relevant to the position for which you are applying. If possible, find out who is interviewing you, and do some research on the interviewer's background and position.

Arriving 10 minutes early and dressing appropriately may sound like obvious goals for the interview day, but employers say it's astonishing how often these seemingly simple tasks go unachieved. Avoid unnecessary stress by having a simple checklist before your interview. Decide what you will wear the day before the interview, making sure the outfit is wrinkle-free, the shoes are shined, and your nails are neat. Double-check that there's gas in the car and that directions to the interview are thoroughly understood. Also, print out a few extra copies of your resume to bring along.
It's Showtime! Day-of Priorities
Because you've planned ahead, when you walk through that door and meet your interviewer and potential employer, you will make an outstanding first impression. Now you need to back up that impression with confidence, knowledge, and personality.

Make sure to firmly shake hands with the people you meet, and make eye contact throughout your discussions. During interviews, it is appropriate to take notes, even jotting down ideas for questions you may have as they arise. If the interviewer brings up low points in your school transcript or work history, seize this opportunity to show that you are a problem-solver who can learn from the past.

A few things to avoid: Never ask about salary first. Don't bring a drink with you, or ever be tempted to look at your cell phone. Be direct in answering questions, and err on the side of talking too little rather than too much. And never badmouth a past employer, no matter how tempting it may be.
It's a Wrap! But It's Not Over . . .
Finally, it is as important today as it was 30 years ago to thank your interviewers for their time. Most companies will find an email note completely appropriate, although you should use your best judgment. If the company culture is a bit more traditional, a typed letter mailed within 24 hours may be suitable as well.

Having a winning strategy is important, but it's even more important to remember that not every job will be a perfect fit for you. If you aren't offered the position, it doesn't mean you didn't do well in the interview. A final follow-up note asking for feedback can be a most valuable tool. The fact is: your dream job may be just one interview away!