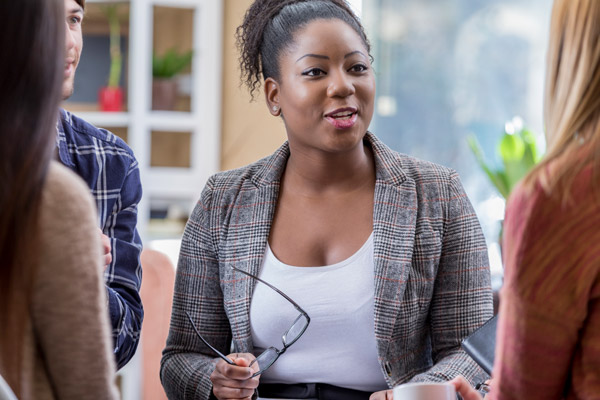 January 7, 2014 | Jennifer Lasater, Vice President of Employer and Career Services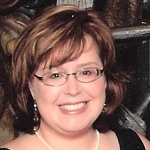 As the vice president of employer and career services at an online university, a majority of the students we serve are non-traditional college students; adults with some college experience, who for a variety of reasons, never finished college. It's not until they decide to make a career change, or advance in their current career that they realize they need a college degree.

Most career changers I talk to are looking to switch jobs or professions due to dissatisfaction with their current job, or a desire to make a lifestyle change. Whether it's a young parent who decides they want a better opportunity to support their family, a dedicated professional who sees their chosen career changing, or someone who wants a better work/life balance so they can spend more quality time with their family. The reasons may be very different, but the path to achieve those goals is usually the same—a college degree.
Since aging baby boomers tend to stay active and involved, I sometimes encounter those who are entering a second, and in some cases, a third phase in their life. These students are willing to embrace change in order to follow their passion. This reawakened or newfound passion is often the key to a careers changer's decision and commitment to a new career. However, charging full-steam ahead towards your new dream job, or career change based strictly on an emotional desire to change, without proper research, is ill advised. Such spontaneous decisions can lead to disappointment and prevent you from achieving your goal.
The decision to make a job or career change requires thorough research. Proper research will help you make sound decisions, decisions that are right for you. Good research will also help you establish a game plan and timeline for achieving your goal. A realistic timetable is an important part of any career change process. It helps you set and achieve milestones, and should help prevent you from extending your college degree program beyond a reasonable timeframe. Following this process should result in a smoother and more productive career change journey.

Good research starts with talking to the right people (career advise). Purdue Global's team of experienced career advisors can help guide aspiring career changers through the appropriate steps. They can help you research career options based on your prior college credits, previous or current work experience, and your desired career outcome. The important thing to remember is; whatever your reason is for initiating a job or career change, you do have options. The proper research and support can help you achieve your career change goals.
Search for Information About the Professions You Are Considering
There are several government resources, industry organizations and sites that provide information on professions and occupations. O*NET is a great place to start. This career tool site is powered by the Bureau of Labor statistics. The site allows you to search by profession and common career titles. You'll find information on common job skills in a variety of fields, as well as the activities and tasks performed within a particular job. The site provides a good perspective on the daily job requirements, as well as, the personality and demeanor expected in each field. For example, an extreme introvert with no desire to change their ways should think twice about a career in Public Health Education that requires public speaking and presentations. O*NET also provides median salary ranges and forecasted job growth by profession.

There are also several LinkedIn groups related to specific careers and topics within the fields that you can join. A LinkedIn search within the group's category should list several options. You'll also find professional societies and organizations for different professions. Joining a career group or visiting the individual sites is a great way to learn more about a career you are interested in pursuing.
Check Job Boards and Job Requirements
Check out job boards and look at job requirements and the qualifications requested within the job descriptions. This will also help you begin to identify potential employers. Look at both national and local job postings. While local employers in your area may not be hiring, a national search can provide insight into those companies or the types of organizations and companies that are hiring in your area. These include locally advertised jobs to larger job boards like usjobs.com, careerbuilder.com, indeed.com and monster.com. There are also profession-specific job boards like, Dice.com for IT professionals and Care.com for caregivers. The professional society and organizational websites mentioned above may also include a job board on their site.
Research the Industry and Your Local Market
Research your industry of interest and it's particular job market in your state and/or community. Many states provide state specific information on current industry trends and industry job growth within their state. Demographic and census data at the state, regional and county level may also be available. Census sites such as www.census.gov can be very helpful in gathering such information. Their County Business Patterns page provides economic and job specific data by state, right down to local zip codes.

You may also want to check your state's website. If you don't find anything, call and ask where you can find industry and market trends for your specific states. Remember; think strategically. Teaching is a great example; while there may be an overall shortage of teachers in a state, there could be job openings within certain districts, grade levels or at the secondary level, or subject area.
Finally, careerinfonet.org, sponsored by the U.S. Department of Labor, offers employment trends and forecast at the state and national levels, wage charts, and employment levels/ percentages for certain occupation at the different degree levels.
Research Educational or Certification Requirements
It's important to stay current on specific educational and/or certification requirements per industry and state because they may change, or can vary from state to state. It is important to understand what is required to practice or work in the field you are considering. For example, the requirements to become a substance abuse counselor may differ from state to state, as might requirements for teaching, fire service, criminal justice and many other professions. Also, certified professions often require an internship or practicum. You should identify whether the field you are considering requires them. Careers and certifications in industries such as information technology are consistently being updated as technology evolves, so new certifications may be needed to find work or advance within that field. The one-stop career site mentioned above offers a licensed occupation career tool to help you identify license requirements in per state.
As you develop a career change plan, keep in mind some careers will demand continuous development, which might require an additional investment in time and/or money. In many cases I found students' are attached to the dynamics associated continuous development and their vision, excitement and passion for their new career helps them easily overcome any obstacles. Some sage advice; keep your eyes on the end game. Understand what the job requires, the challenges you may face, and rely on your training, knowledge and passion for your new career to help you achieve your career goals. On the other hand, if don't do the proper research, you might be surprised by what you encounter and quickly become derailed from reaching your career goals.
Speak and Listen to Someone in the Profession
If you are considering a career change, speak and listen to others who are currently in your career of choice. It's easy to romanticize about your new future, but speaking and listening to someone who's doing it can go a long way in helping you make a more informed decision about your career change. A dose of reality can go a long way to putting a potential career change in perspective. People who are on the job can provide a perspective you don't have about the job. Discuss with them the positive outcomes and motivators that helped them achieve their career goals. Try to gain insight on options within those professions, which you may not have considered. Discuss challenges they might have encountered along the way and how they overcame them. At Purdue Global we encourage new and potential students to view our testimonial videos related to different degree programs, speak to our practicing faculty, who have their own professional experience, or connect with peers within their social networks. Those are all great sources for career perspective. Check out the Purdue Global YouTube Channel for interviews of our graduates and the faculty and staff at Purdue Global.
Industry to Topical Webinars
Industry or topical webinars on the latest industry trends and challenges impacting professions are also a great resource. Purdue Global and their respective programs periodically offer Kaplan webinars free to the public and current students. Participants are encouraged to ask questions. This is a great opportunity to engage experts in the field about trends and changes they see in their industry. Taking advantage of these types of opportunities will serve to further your understanding of what it takes to succeed in a particular field. Purdue Global webinars are recorded and available in the media section of our website.
You can also seek out industry organizations, consultants and vendors for similar webinars. Listening to potential future colleagues can be incredibly valuable and help you gain a deeper understanding of your desired field.
Speak to Friends and Acquaintances
Speak to your friends, family and acquaintances about your career change plans. They may know someone who is currently working in your field of interest. If you use LinkedIn, see if anyone in your primary or associated network works the field you are pursuing. Professionals usually don't mind guiding others and can be a good source of advice. If you don't know someone personally, or professionally, don't despair. Share your interest, and request an introduction to someone in the field. After all, you're not asking for a job—not yet.
Take Personal Inventory
A critical, key step in any successful career journey is a personal inventory. This includes being realistic about your needs, professional experience, and long and short-term objectives you are seeking with this change. This should be the first step career changers take, or anyone who is just considering a move to a different career.
Above all, you want to make sure you're leveraging your passion and desires as well as your talent and strengths in your new career journey; to help you develop the most effective and efficient blueprint for getting you to you ultimate goal. Given the research outlined above, you should have a much better understanding of what it will take, the skills and knowledge required, the questions to ask and the degree gaps you might have to fill. O*Net, mentioned earlier, allows you to search occupations and professions based on your abilities, knowledge, interest, etc. Helping you sync your profile to available opportunities is a great start.
It's also important to remember, not all career changes are created equal. Some may only require formal, or basic training and single courses, while other might require certifications and\or a college degree. But previous college credit (transfer credits) and work experience can help you take a giant step forward towards that degree, if one is required. Previous college credits and\or your previous work experience can save you both time and money, so make sure you consider those in your career audit and when deciding which university to attend.
Research Universities and Degree Programs
I encourage all those considering a career change to start researching your program of interest and the available program options before you enroll in college. This will help you make a more informed decision when selecting your degree program and will better equip you with insight to ask the right questions when selecting a university and program to attend. This will always help ensure you choose a university that will help you achieve your career change goals.
Make sure to share this personal inventory assessment with academic advisors in your program. This can be used to fine-tune your degree game plan and align it to your career plans. This will provide a strong foundation, and potentially a competitive edge over other job seekers with similar aspirations.
Gaining a comprehensive understanding of what is required and systematically filling in your skills gap with the knowledge and training needed to change your career is a game plan for success. It's time for a repackaging of yourself and your experience. This requires a different blueprint to start your job search. Stay tuned, in future articles I'll be covering job search tips related to career changers. Plus, we'll address the comprehensive step-by-step repackaging you'll need for your new career, and we'll detail the job seeking process for career changers.