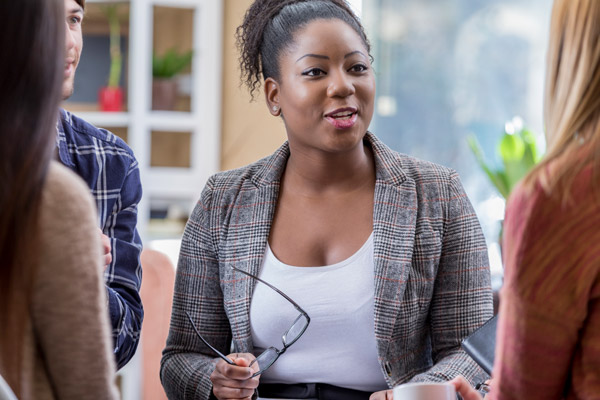 September 10, 2015 | Holli Vah Seliskar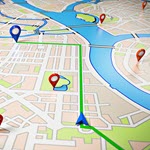 I never intended to be an academic. I envisioned myself becoming an attorney, a parole officer, or a probation officer throughout my undergraduate program. As my life changed, and took the twists and turns that life so often does, I found myself teaching for Purdue Global's School of Criminal Justice after I completed my graduate degree.
Obtaining this position took time and dedication. I followed up with colleagues, networked with professors, and was eventually offered a teaching position.
Fast forward 10 years, and I am now an assistant department chair in the School of Public Safety at Purdue Global. I'm also a doctoral candidate, with only my doctoral dissertation left to write. The path was neither easy nor smooth, but it was well worth the sacrifices, time, and dedicated efforts made to achieve the position I have reached. I still have a few steps to go to reach my ultimate career goals, but I will get there, and so can you.
Here are some things to keep in mind as you consider advancement in your desired profession:
Remain steadfast. Do not give up on the goals you have set for yourself. Commit yourself to reaching that "dream promotion."
Make yourself stand out. Search for opportunities that promote your strengths and skills, such as leadership or motivational skills. Obtaining your college degree or certification will demonstrate your abilities in completing tasks and staying committed. Furthering your education can also illuminate your professional experiences with additional credentials.
Adapt to change. As you look to advance in your career, it's important to be willing and able to adapt to change. Be flexible when you can, and showcase your ability to handle transition well with the ability to "bounce back" quickly in difficult and challenging situations.
Be disciplined. Though it may seem at times that no one is paying attention, think again— someone is always paying attention. Adhere to deadlines, give 200% to every single thing you do, and ensure compliance of all requirements as it pertains to training, professional development, and required certifications.
Be innovative. Take a chance and explore that new technology, method, or practice. Be the person who will try something new. This goes back to the idea of being adaptable and flexible in your career, and can illustrate to the leadership team your creative abilities and your willingness to go beyond your required duties and tasks.
Be respectful. Respect yourself, your family and friends, your colleagues, your clients, and the community and its members. Chief Mike Masterson (2015) states: "Respect must be given to all individuals at all times. We believe we can best earn that respect by first respecting the rights of others. We respect rights by valuing people's differences. Police officers must be at the front line of serving our most vulnerable populations with justice, respect, and dignity" (Federal Bureau of Investigation [FBI] Law Enforcement Bulletin, Notable Speech: Serve with Courage and Respect). Being a criminal justice professional (whether in law enforcement, corrections, or the courts/legal professions) will require that you come into contact with many different types of people, and learning how to interact effectively with integrity and dignity can be yet another example of your strengths as a leader, and may assist you in eventually obtaining that dream promotion.
Network. Join professional organizations and attend professional conferences in your field. Be personable, social, and approachable. Talk with people. Get your name out there. Publish something. Follow up with people you speak to in a timely manner and make people remember you.
Reaching your goals takes endurance, perseverance, and dedication. Success is a journey, as is receiving the promotion or advancement in your respective career path. As in many professions, advancement in a law enforcement career or a career in the correctional field can be extremely competitive and may leave potential candidates feeling as though they may never reach their dream job. However, if you keep your goals in mind, you have the potential to not only obtain your dream job, but can also be successful in achieving that dream promotion.
Best wishes to you in your professional endeavors. Remember to stay the course; it will be worth it in the end.
Holli Vah Seliskar is a faculty member at Purdue Global. The views expressed in this article are solely those of the author and do not represent the view of Purdue Global.
---
---
Your Path to Success Begins Here
Learn more about online programs at Purdue Global and download our program guide.
Request Information