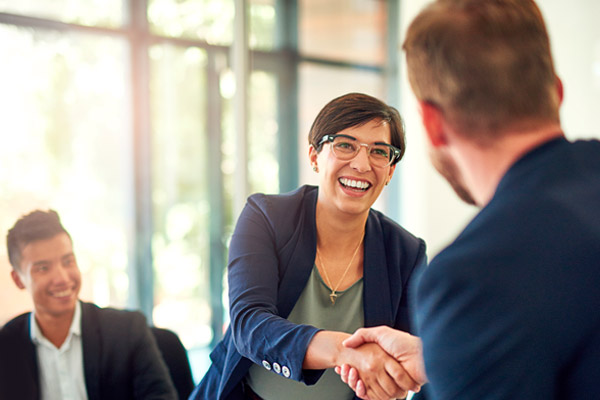 January 2, 2014 | Purdue University Global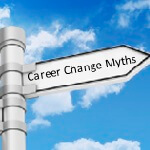 Changing careers can be scary because it involves a lot of risk. There's no financial security or guarantee you'll find a more fulfilling position; the knowledge that you made the right choice to leave your old job only comes later.
It can also be scary because there's an abundance of frightening myths floating around. We talked to experts to help dispel five of these, so you can focus on finding your next job.
Older Workers Aren't Welcome
Ageism is the most prominent fear among workers 50 and older looking to brave the job pool again. They fear they'll be rejected for a position because they'll be pigeonholed as rigid, uncompromising and behind the times. But that isn't true, says Leto Papadopoulos, former director of training and development at King & Bishop.
"What matters is how relevant you are. Some people stay in the same job for many years and do not gain new knowledge or keep up with new technology. These are the major inhibitors that are sometimes linked to age, though they are also found in younger generations."
It's All or Nothing
Just because you're leaving a job doesn't mean you have to start from scratch. Your degree, knowledge, and experience reflect your work ethic and value as an employee even if you're planning to switch fields or industries.
"Instead of making a full-blown change, consider getting your feet wet first," says career coach Michelle Riklan. "Can you volunteer part-time doing something new? Turn a hobby into a small business?" Starting small can lead to big possibilities.
You Must Go Back to School Full-Time
You don't necessarily have to earn another degree to get another career. You have an arsenal of tools at your disposal in the form of skills such as clear communication, tech savviness and time management.
You can deliver results with these skills because, chances are, you've done it before, says workplace consultant Steve Langerud. "Employers are seeking skills that deliver results. They are less likely to care about your past jobs or career than job seekers!"
Rather than pursuing a whole degree, it can sometimes be helpful to focus on individual classes or certificates to close specific skill gaps.
Long-Term Experience Required
Being a good fit for a company doesn't necessarily mean holding a position in the company or industry for many years.
"If the candidate comes from the same industry, the chance is high that his/her ideas are limited to exactly that industry," says recruitment manager Christoph Hillermann. He explains that a new perspective could be just what a recruiter is hoping for.
You'll Have to Start at the Bottom
Transitioning into another career, especially one vastly different from the last one, tends to make people think they'll be required start at the bottom of the totem pole. But that may not be the case.
"I'm not so sure that is accurate because I believe that prior professional experiences can carry over into new endeavors," says career consultant Kimberly Patterson. Soft skills such as leadership abilities and communication skills are valuable and transferable.
Break the myths and choose a new career today.