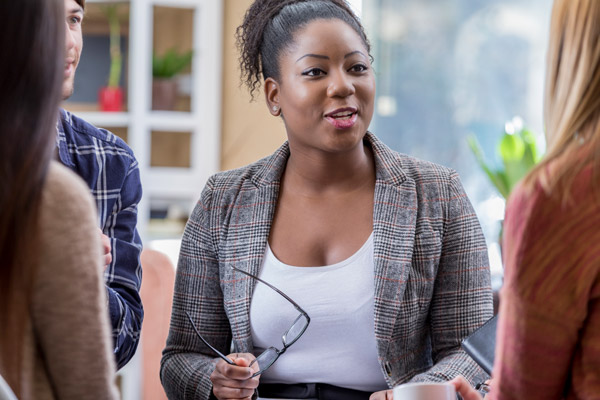 October 29, 2015 | Purdue University Global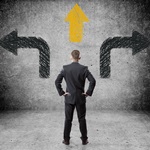 Your job plays an important role in your life. After all, many of us spend much of our time at work, so choosing a career path should not be taken lightly. The difference between a job and a career is often passion and direction. So, before you start your job search, you must first decide where to focus your career.
Establishing and focusing your career should come in three stages: the self-assessment, career exploration, and finally, the job search.
1. Self-Assessment
The first step in your career path should be a self-assessment. This step may be the most difficult, but it is arguably the most important. In this stage, you must ask yourself, "Who am I?"
Be honest with yourself when thinking about what you ultimately desire in a career, and consider how your personality would fit into different work environments. Do you excel working with others, or do you work best on your own? Do you need a creative environment, or would you thrive within a more established, corporate setting?
Beyond the environment, consider what you ultimately want long-term. Are advancement opportunities important to you, or do you prefer the comfort of a stable and longstanding position? Do you seek predictability, or a job where no two days are the same? What motivates you: financial rewards, interesting coworkers, the opportunity to build or create something?
And, of course, what interests you? With the time investment of a new career, you want to make sure to choose a profession that will remain interesting for years to come. What are your strengths and weaknesses? What accomplishments have made you most proud? Consider these questions to pinpoint an industry where you can truly shine.
2. Career Exploration
Once the necessary soul searching is complete and you've chosen an industry, you can then prepare yourself for your future career. In this stage, you should take all the necessary steps and acquire the necessary skills and knowledge to enter a career in your chosen industry.
If you are embarking on a new career path, you will likely need to further or supplement your education. Consider this the first step on your adventure. First, determine what education you will need to land a job in your target industry. Some universities may allow you to audit courses to get a feel for a program before you fully commit, or you may also consider courses that allow you to explore your passion while also developing experience needed for your next move.
If you choose to pursue a new degree or advance your education, look for a program that will inspire you. In some instances, like at Purdue Global, you can enroll in a program where professors and course leaders are professionals currently working in the field. These individuals can offer real-world perspectives and expertise, which can be incredibly valuable as you carve out your career path.
Your education doesn't end in the classroom, though, and continuing to learn should be an ongoing goal. Read career books and articles to hone your skills and help you stay up-to-date on the latest trends and developments in your industry.
3. The Job Search
Once you've earned the qualifications for your chosen career, you can go out into the world to start your job search. Consider everything you learned in the previous two stages. You know you will need a resume and cover letter for your applications, but just how do you get started?
First, do your research. Don't just send off an application blindly. Look into the company or organization and see what makes you a great fit for them. If you can, find out who is the hiring manager so you can address them appropriately, and always tailor your cover letter to the specific position and organization.
Search for your specialty. Although the big job boards are great, many industries have their own dedicated sites. For instance, nursingjobs.org caters to the nursing profession, while computerjobs.com is focused on IT professionals and positions.
Sign up for email alerts and RSS feeds so you can stay abreast of the most recent job openings. Most job boards allow you to sign up for alerts based on your own specific criteria, such as location, keyword, or years of experience. You can often customize the frequency of the emails as well, so you can be most efficient depending on how and when you prefer to apply for positions.
Polish up your interview skills to make your best first impression. Ask a friend or family member to help by asking questions you may be asked by a potential employer so you can be prepared. And once you've had the interview, always follow up with a thank you note. This may not make or break your chances at landing the job, but it will certainly make you stand out for the hiring manager.
Embarking on a new career is an exciting time, full of possibilities. For additional tips that may help you navigate through your career change journey, take a look at this SlideShare presentation. With a little forethought and preparation, you can help ensure your own success as you transition.
Your Path to Success Begins Here
---
Learn more about online programs at Purdue Global and download our program guide.
Request Information
Your Path to Success Begins Here
---
Learn more about online programs at Purdue Global and download our program guide.
Request Information