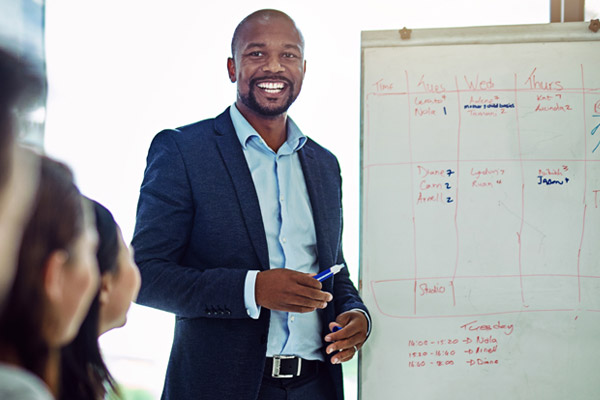 January 21, 2014 | Larry Anweiler
Commercial property owners could not sell or lease their office buildings, apartment buildings, shopping centers, and industrial buildings without the help of commercial real estate agents. A commercial real estate agent's value to property owners and tenants is based on his or her ability to assess the value of commercial properties, develop marketing material, find qualified buyers and renters, and negotiate sales and leases. These agents also help resolve challenges discovered during the closing process and help locate acceptable financing for buyers.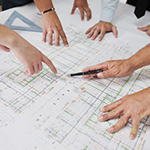 Although there is no minimum educational requirement to obtain a real estate license in most states, most general agents have at least a high school degree or its equivalent. However, because of the intricacy of commercial real estate transactions, most employers of commercial agents expect their employees to have at least a bachelor's degree, along with independence, interpersonal skills, and negotiating experience. Most property owners also desire these same traits because of the amount of money involved in the average closing. With the markets improving in commercial real estate, job opportunities and salaries may also improve for commercial real estate agents.
Commercial Real Estate Market
Jobs are the key driver for commercial real estate, and job growth in the United States over the past several years has led to increased rents and decreases in overall commercial vacancy. According to the National Association of Realtors quarterly report (released November 22, 2013), commercial real estate leasing patterns are showing steady but moderate growth, and over the next year there is an expected decline in vacancy rates in all categories. Commercial office vacancy is expected to decline by 2 percent, industrial vacancy should decrease by 6 percent, and retail vacancy is expected to decline by 5 percent. Multifamily properties (apartments) are expected to remain about the same with overall vacancy of just 4 percent. This is good news for commercial leasing agents, as it indicates a steady flow of work over the next year.
Commercial sales are also picking up. Expressing the consensus views of 38 leading real estate economists and analysts, the Urban Land Institute (ULI) released its forecast for 2014. In the area of commercial real estate and overall economy, they project a broad improvement over the next 2 years as the economy shifts into growth mode. The ULI forecast predicts commercial real estate transactions to increase by nearly 50 percent over the next 3 years. This growth will be driven by investors returning to commercial mortgage-backed securities (CMBS) where they will continue to receive returns ranging from 8.5 percent to 11 percent through 2014. Within the ULI report, the CMBS market is expected double over the next 3 years.
With vacancy rates expected to drop and rents expected to increase, commercial real estate values could continue to grow over the next several years. Investors looking for better yields are finding good potential in commercial real estate, and their return to the market will also have a positive influence on commercial pricing. Again, this may be good news for commercial agents as the increased volume and pricing can increase income levels for agents working in this market.
Larry Anweiler is a full-time faculty member at Purdue Global. The views expressed in this article are solely those of the author and do not represent the view of Purdue Global.
---
Your Path to Success Begins Here
Learn more about online programs at Purdue Global and download our program guide.
Request Information