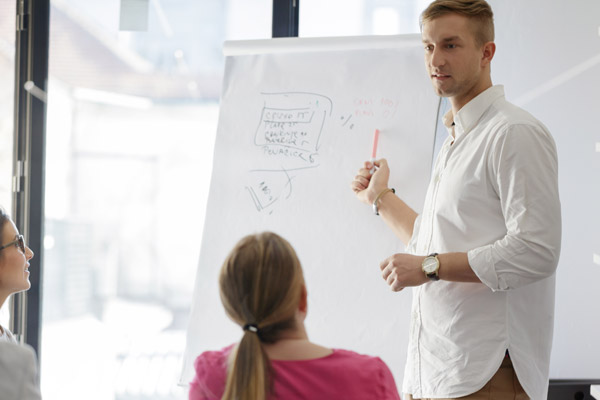 April 29, 2015 | Purdue University Global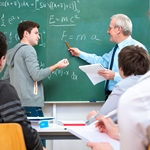 It's not unusual for a business professional to reflect upon career opportunities and find it's time for a change. Maybe it's a switch to a less stressful, more balanced lifestyle. Maybe it's about making an impact on society and leaving a mark on the world. Perhaps for the first time, priorities are shifting, and money is no longer the prime concern it once was. For some business people, a career in education may seem enticing, offering a completely different environment from the business world they know so well and providing many of the intangible perks described above.
Furthermore, many business people come to the realization that they have quality information to share from on-the-job training that can truly help others prepare for and enjoy a successful career. Whatever the situation may be, the time may be right for you, and you may want to consider how a career as a teacher can fit into your future.
Possibly more difficult than realizing your passion is finding a clear path to get yourself into the classroom. How long will it take to become qualified? Is it economically feasible? Will I be a good teacher, and will I be able to find a fulfilling position?
Having the proper education and credentials is a must for almost any teaching position. While many coming from the business world will already have a bachelor's degree, it may be wise to pursue a master's degree in education to qualify for coveted positions. For some, the commitment of an additional degree may be daunting. Some teaching positions require only a teaching certificate, and different states do have varying requirements. Colleges such as Purdue Global have programs catering specifically to professionals making a career change, with classes offered online to make it easier to balance the course load with existing work requirements.
If you have a passion to teach, explore the possibility. Students of all ages are in need of enthusiastic, qualified mentors and role models. Becoming a teacher allows you to ignite the spark of learning, not only for your prospective students but for yourself as well!