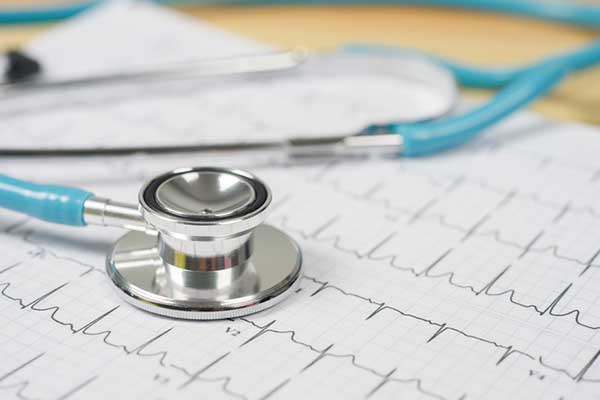 April 24, 2015 | Purdue University Global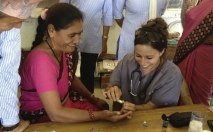 Featured Graduate: Maria Almanza
From its peaceful mountainsides that evoke ancient legends to the colorful town streets bursting with life, Nepal is an incredible land of contrasts. Its people are welcoming and determined. New York City RN Maria Almanza learned this and more when embarking on a visit that would forever change her life.
During the summer of 2012, Maria volunteered as a nurse at the College of Medical Sciences hospital in Chitwan, Nepal, as part of an independent study to gain more hands-on clinical experience. While completing her rounds, she noticed an overwhelming amount of patients with undiagnosed diabetes-related problems, such as kidney failure, cardiac diseases, and major infections leading to the amputation of limbs and damaged eyesight.
Much of what Maria witnessed could have been prevented with early diagnosis and health education; however, regular health exams are not the norm in Nepal. Furthermore, patients do not have medical insurance, nor do they receive support from the government. Some are even forced to sell their homes and belongings to pay for treatment.
With chronic diseases on the rise in Nepal, Maria knew she wanted to help. On the advice of Sita Parajulle, the nursing director at the College of Medical Sciences, Almanza created Bucketts of Love in 2013. The charitable organization provides free health care and education to help the Nepalese battle diabetes.
Maria returned to Nepal in 2014 for a third time and expects to stay 2 or 3 years as she continues her work with Bucketts of Love, spreading its mission of diabetes screening and education beyond Chitwan to include various regions near Pokhara, Nepal.
Her ultimate goal is to build a clinic sustained by physicians and nurses providing free care to those suffering from diabetes. She also dreams of one day taking Bucketts of Love to other developing countries. For her inspiring work in Nepal and courage to make a difference, Maria was featured in Purdue Global's #LeadLikeANurse campaign.